Overview of Amarna Luxury Beach Resort
Choose dates to view prices
Luxury Three Bedroom Penthouse 301

Photos of Luxury Three Bedroom Penthouse 301

Room amenities

220 sq m

3 bedrooms

1 bathroom

Beach view

Sleeps 6

2 King Beds and 1 Queen Bed OR 1 King Bed, 1 Queen Bed and 2 Single Beds

More details

Room information

Bed details

Sleeps

Max people: 6Max adults: 6Max children: 4

Room details

2 King Beds and 1 Queen Bed or 1 King Bed, 1 Queen Bed and 2 Single Beds

220 square metres m2 individually decorated room, furnished balcony with beach and bay views

Layout – 3 bedrooms, living room and dining area

Internet – Free WiFi

Entertainment – Flat-screen TV, cable channels and DVD player

Food & Drink – Kitchen with full-sized fridge/freezer, hob, oven and microwave

Sleep

– Premium bedding and bed sheets

Bathroom – Private bathroom, jetted bathtub and separate shower

Practical – Washer/dryer, free newspaper and iron/ironing board; free cots/infant beds available on request

Comfort

– Daily housekeeping and climate-controlled heating and air conditioning

Accessibility – Wheelchair accessible

Need to know – No cots (infant beds) available

Non-Smoking

Luxury One Bedroom Apartment First Level 202

Photos of Luxury One Bedroom Apartment First Level 202

Room amenities

72 sq m

1 bedroom

1 bathroom

Beach view

Sleeps 2

1 King Bed

More details

Room information

Bed details

Sleeps

Max people: 2Max adults: 20

Room details

1 King Bed

72 square metres m2 individually decorated room, furnished balcony with beach and bay views

Layout – Bedroom, living room and dining area

Internet – Free WiFi

Entertainment – Flat-screen TV, cable channels and DVD player

Food & Drink – Kitchen with full-sized fridge/freezer, hob, oven and microwave

Sleep

– Premium bedding and bed sheets

Bathroom – Private bathroom, deep-soaking bathtub and separate shower

Practical – Washer/dryer, free newspaper and iron/ironing board; free cots/infant beds available on request

Comfort

– Daily housekeeping and climate-controlled heating and air conditioning

Accessibility – Wheelchair accessible

Need to know – No cots (infant beds) available

Non-Smoking

Luxury Two Bedroom Apartment First Level 204

Photos of Luxury Two Bedroom Apartment First Level 204

Room amenities

165 sq m

2 bedrooms

1 bathroom

Beach view

Sleeps 4

2 King Beds OR 1 King Bed and 2 Single Beds

More details

Room information

Bed details

Sleeps

Max people: 4Max adults: 4Max children: 2

Room details

2 King Beds or 1 King Bed and 2 Single Beds

165 square metres m2 individually decorated room, furnished balcony with beach and bay views

Layout – 2 bedrooms, living room and dining area

Relax - Fireplace

Internet – Free WiFi

Entertainment – Flat-screen TV, cable channels and DVD player

Food & Drink – Kitchen with full-sized fridge/freezer, hob, oven and microwave

Sleep

– Premium bedding and bed sheets

Bathroom – Private bathroom, jetted bathtub and separate shower

Practical – Washer/dryer, free newspaper and iron/ironing board; free cots/infant beds available on request

Comfort

– Daily housekeeping and climate-controlled heating and air conditioning

Accessibility – Wheelchair accessible

Need to know – No cots (infant beds) available

Non-Smoking

Luxury One Bedroom Apartment Pool Level 102

Photos of Luxury One Bedroom Apartment Pool Level 102

Room amenities

72 sq m

1 bedroom

1 bathroom

Beach view

Sleeps 2

1 King Bed

More details

Room information

Bed details

Sleeps

Max people: 2Max adults: 20

Room details

1 King Bed

72 square metres m2 individually decorated room, furnished patio with beach and pool views

Layout – Bedroom, living room and dining area

Internet – Free WiFi

Entertainment – Flat-screen TV, cable channels and DVD player

Food & Drink – Kitchen with full-sized fridge/freezer, hob, oven and microwave

Sleep

– Premium bedding and bed sheets

Bathroom – Private bathroom, deep-soaking bathtub and separate shower

Practical – Washer/dryer, free newspaper and iron/ironing board; free cots/infant beds available on request

Comfort

– Daily housekeeping and climate-controlled heating and air conditioning

Accessibility – Wheelchair accessible

Non-Smoking

Luxury Two Bedroom Apartment Private Pool 201

Photos of Luxury Two Bedroom Apartment Private Pool 201

Room amenities

150 sq m

2 bedrooms

1 bathroom

Beach view

Sleeps 4

1 King Bed and 1 Queen Bed OR 1 Queen Bed and 2 Single Beds

More details

Room information

Bed details

Sleeps

Max people: 4Max adults: 4Max children: 2

Room details

1 King Bed and 1 Queen Bed or 1 Queen Bed and 2 Single Beds

150 square metres m2 individually decorated room, furnished patio with beach and bay views

Layout – 2 bedrooms, living room and dining area

Relax - Private pool and private hot tub

Internet – Free WiFi

Entertainment – Flat-screen TV, cable channels and DVD player

Food & Drink – Kitchen with full-sized fridge/freezer, hob, oven and microwave

Sleep

– Premium bedding and bed sheets

Bathroom – Private bathroom, jetted bathtub and separate shower

Practical – Washer/dryer, free newspaper and iron/ironing board; free cots/infant beds available on request

Comfort

– Daily housekeeping and climate-controlled heating and air conditioning

Accessibility – Wheelchair accessible

Need to know – No cots (infant beds) available

Non-Smoking

Luxury One Bedroom Apartment Pool Level 101

Photos of Luxury One Bedroom Apartment Pool Level 101

Room amenities

75 sq m

1 bedroom

1 bathroom

Beach view

Sleeps 2

1 King Bed

More details

Room information

Bed details

Sleeps

Max people: 2Max adults: 20

Room details

1 King Bed

75 square metres m2 individually decorated room, furnished patio with beach and pool views

Layout – Bedroom, living room and dining area

Internet – Free WiFi

Entertainment – Flat-screen TV, cable channels and DVD player

Food & Drink – Kitchen with full-sized fridge/freezer, hob, oven and microwave

Sleep

– Premium bedding and bed sheets

Bathroom – Private bathroom, deep-soaking bathtub and separate shower

Practical – Washer/dryer, free newspaper and iron/ironing board; free cots/infant beds available on request

Comfort

– Daily housekeeping and climate-controlled heating and air conditioning

Accessibility – Wheelchair accessible

Non-Smoking

Luxury Four Bedroom Penthouse 303

Photos of Luxury Four Bedroom Penthouse 303

Room amenities

220 sq m

4 bedrooms

1 bathroom

Beach view

Sleeps 8

4 King Beds OR 2 King Beds and 4 Single Beds

More details

Room information

Bed details

Sleeps

Max people: 8Max adults: 8Max children: 6

Room details

4 King Beds or 2 King Beds and 4 Single Beds

220 square metres m2 individually decorated room, furnished balcony with beach and bay views

Layout – 4 bedrooms, living room and dining area

Relax - Fireplace

Internet – Free WiFi

Entertainment – Flat-screen TV, cable channels and DVD player

Food & Drink – Kitchen with full-sized fridge/freezer, hob, oven and microwave

Sleep

– Premium bedding and bed sheets

Bathroom – Private bathroom, jetted bathtub and separate shower

Practical – Washer/dryer, desk and free newspaper; free cots/infant beds available on request

Comfort

– Daily housekeeping and climate-controlled heating and air conditioning

Accessibility – Wheelchair accessible

Need to know – No cots (infant beds) available

Non-Smoking

Luxury One Bedroom Apartment First Level 203

Photos of Luxury One Bedroom Apartment First Level 203

Room amenities

72 sq m

1 bedroom

1 bathroom

Beach view

Sleeps 2

1 King Bed

More details

Room information

Bed details

Sleeps

Max people: 2Max adults: 2Max children: 1

Room details

1 King Bed

72 square metres m2 individually decorated room, furnished balcony with beach and bay views

Layout – Bedroom, living room and dining area

Internet – Free WiFi

Entertainment – Flat-screen TV, cable channels and DVD player

Food & Drink – Kitchen with full-sized fridge/freezer, hob, oven and microwave

Sleep

– Premium bedding and bed sheets

Bathroom – Private bathroom, deep-soaking bathtub and separate shower

Practical – Washer/dryer, free newspaper and iron/ironing board; free cots/infant beds available on request

Comfort

– Daily housekeeping and climate-controlled heating and air conditioning

Accessibility – Wheelchair accessible

Need to know – No cots (infant beds) available

Non-Smoking

Luxury One Bedroom Apartment 103

Photos of Luxury One Bedroom Apartment 103

Room amenities

72 sq m

1 bedroom

1 bathroom

Beach view

Sleeps 2

1 King Bed

More details

Room information

Bed details

Sleeps

Max people: 2Max adults: 20

Room details

1 King Bed

72 square metres m2 individually decorated room, furnished patio with beach and pool views

Layout – Bedroom, living room and dining area

Internet – Free WiFi

Entertainment – Flat-screen TV, cable channels and DVD player

Food & Drink – Kitchen with full-sized fridge/freezer, hob, oven and microwave

Sleep

– Premium bedding and bed sheets

Bathroom – Private bathroom, deep-soaking bathtub and separate shower

Practical – Washer/dryer, free newspaper and iron/ironing board; free cots/infant beds available on request

Comfort

– Daily housekeeping and climate-controlled heating and air conditioning

Accessibility – Wheelchair accessible

Need to know – No cots (infant beds) available

Non-Smoking
Rating 5 - Excellent. 9 out of 12 reviews
Rating 4 - Good. 2 out of 12 reviews
Rating 3 - Okay. 1 out of 12 reviews
Rating 2 - Poor. 0 out of 12 reviews
Rating 1 - Terrible. 0 out of 12 reviews
5.0/5
Property conditions & facilities
Stayed 3 nights in Nov 2020
Liked: Cleanliness, room comfort
excellent view And fantastic management
Had great experience the manager was excellent. Unfortunately I was unable to use all the facilities due to my illness enjoyed the view and unit. Was a little noisier than I thought but due to excellent weather on the beach and young family next apartment was bound to be enjoyed by all.
Stayed 3 nights in Oct 2020
Liked: Cleanliness, room comfort
Stayed 2 nights in Aug 2020
Rooms and view where great but their recomadation for place to eat was poor as there where far better places than that
Stayed 1 night in Jul 2020
Liked: Staff & service, property conditions & facilities, room comfort
Not bad
Great location for Nelson's bay. Service was good.
Stayed 2 nights in Nov 2019
Stay in the know with the Expedia app
Get real-time notifications, view your trip details and access mobile-only deals.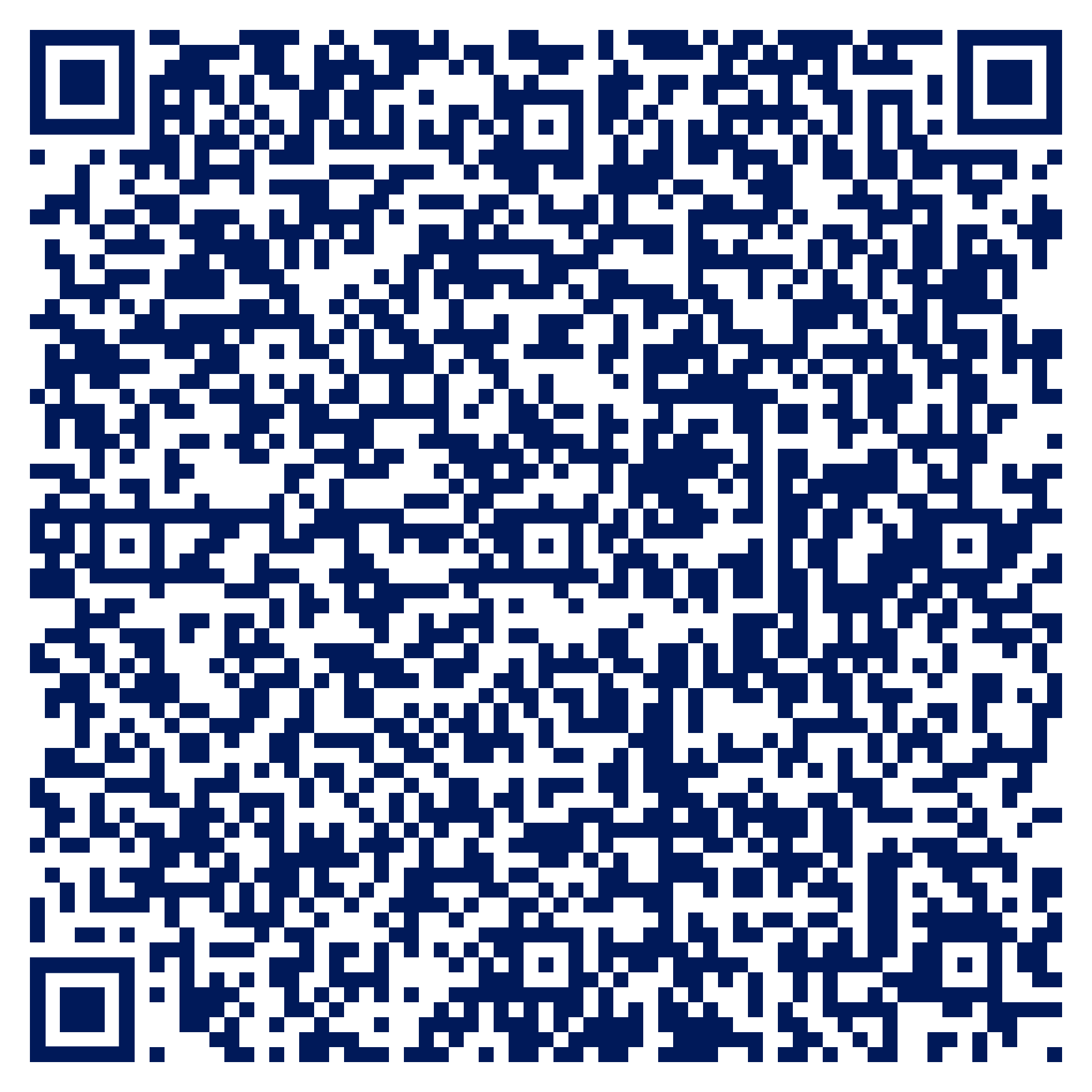 Scan the QR code