Overview of The Westin Resort Nusa Dua, Bali
Choose dates to view prices
Family Suite, 2 Bedrooms, Non Smoking

Photos of Family Suite, 2 Bedrooms, Non Smoking

4.4/5 guest room rating

Room amenities

117 sq m

Sleeps 5

2 Double Beds

More details

Room information

Bed details

Sleeps

Max people: 5Max adults: 5Max children: 4

Room details

2 Double Beds

117 square metres m2 room with garden views

Relax - In-room massage available

Internet – Free WiFi and wired Internet access

Entertainment – LCD TV with premium channels

Food & Drink – Fridge, coffee/tea maker, 24-hour room service and free bottled water

Sleep

– Premium bedding, a down duvet, blackout drapes/curtains and bed sheets

Bathroom – Private bathroom, deep-soaking bathtub and separate shower

Practical – Safe, king sofa bed and iron/ironing board; rollaway/extra beds and free cots/infant beds available on request

Comfort – Air conditioning and daily housekeeping

Accessibility – Visual fire alarm, wheelchair accessible, low-height door lock, low-height view port in door, level door handles, closed-captioned TV, grab bar in bath and height-adjustable showerhead

Non-Smoking

Room is accessed via exterior corridors

Connecting/adjoining rooms can be requested, subject to availability

Premium Room, 2 Double Beds, Non Smoking, Balcony

Photos of Premium Room, 2 Double Beds, Non Smoking, Balcony

Room amenities

48 sq m

Sleeps 3

2 Double Beds

More details

Room information

Bed details

Sleeps

Max people: 3Max adults: 3Max children: 2

Room details

2 Double Beds

48 square metres m2 room, balcony with garden views

Relax - In-room massage available

Internet – Free WiFi and wired Internet access

Entertainment – LCD TV with premium channels

Food & Drink – Fridge, coffee/tea maker, 24-hour room service and free bottled water

Sleep

– Premium bedding, a down duvet, blackout drapes/curtains and bed sheets

Bathroom – Private bathroom, deep-soaking bathtub and separate shower

Practical – Safe, iron/ironing board and laptop workspace; rollaway/extra beds and free cots/infant beds available on request

Comfort – Air conditioning and daily housekeeping

Accessibility – Visual fire alarm, wheelchair accessible, low-height door lock, low-height view port in door, level door handles, closed-captioned TV, grab bar in bath and height-adjustable showerhead

Non-Smoking

Room is accessed via exterior corridors

Connecting/adjoining rooms can be requested, subject to availability

Suite, 2 Bedrooms, Non Smoking (Residence)

Photos of Suite, 2 Bedrooms, Non Smoking (Residence)

Room amenities

144 sq m

Sleeps 6

2 Double Beds

More details

Room information

Bed details

Sleeps

Max people: 6Max adults: 6Max children: 5

Room details

2 Double Beds

144 square metres m2 room with garden views

Relax - In-room massage available

Internet – Free WiFi and wired Internet access

Entertainment – LCD TV with premium channels

Food & Drink – Fridge, coffee/tea maker, 24-hour room service and free bottled water

Sleep

– Premium bedding, a down duvet, blackout drapes/curtains and bed sheets

Bathroom – Private bathroom, deep-soaking bathtub and separate shower

Practical – Safe, iron/ironing board and laptop workspace; rollaway/extra beds and free cots/infant beds available on request

Comfort – Air conditioning and daily housekeeping

Accessibility – Visual fire alarm, wheelchair accessible, low-height door lock, low-height view port in door, level door handles, closed-captioned TV, grab bar in bath and height-adjustable showerhead

Non-Smoking

Room is accessed via exterior corridors

Connecting/adjoining rooms can be requested, subject to availability

Deluxe Room, 1 King Bed, Non Smoking, Terrace

Photos of Deluxe Room, 1 King Bed, Non Smoking, Terrace

Room amenities

38 sq m

Sleeps 3

1 King Bed

More details

Room information

Bed details

Sleeps

Max people: 3Max adults: 3Max children: 2

Room details

1 King Bed

38 square metres m2 room, lanai with garden views

Relax - In-room massage available

Internet – Free WiFi and wired Internet access

Entertainment – LCD TV with premium channels

Food & Drink – Fridge, coffee/tea maker, 24-hour room service and free bottled water

Sleep

– Premium bedding, a down duvet, blackout drapes/curtains and bed sheets

Bathroom – Private bathroom, deep-soaking bathtub and separate shower

Practical – Safe, iron/ironing board and laptop workspace; rollaway/extra beds and free cots/infant beds available on request

Comfort – Air conditioning and daily housekeeping

Accessibility – Visual fire alarm, wheelchair accessible, low-height door lock, low-height view port in door, level door handles, closed-captioned TV, grab bar in bath and height-adjustable showerhead

Non-Smoking

Room is accessed via exterior corridors

Connecting/adjoining rooms can be requested, subject to availability

Family Suite, 2 Bedrooms, Non Smoking, Terrace

Photos of Family Suite, 2 Bedrooms, Non Smoking, Terrace

Room amenities

117 sq m

Sleeps 5

2 Double Beds

More details

Room information

Bed details

Sleeps

Max people: 5Max adults: 5Max children: 4

Room details

2 Double Beds

117 square metres m2 room, lanai with garden views

Relax - In-room massage available

Internet – Free WiFi and wired Internet access

Entertainment – LCD TV with premium channels

Food & Drink – Fridge, coffee/tea maker, 24-hour room service and free bottled water

Sleep

– Premium bedding, a down duvet, blackout drapes/curtains and bed sheets

Bathroom – Private bathroom, deep-soaking bathtub and separate shower

Practical – Safe, king sofa bed and iron/ironing board; rollaway/extra beds and free cots/infant beds available on request

Comfort – Air conditioning and daily housekeeping

Accessibility – Wheelchair accessible, closed-captioned TV, height-adjustable showerhead, level door handles, grab bar near toilet, visual fire alarm, low-height door lock and low-height view port in door

Non-Smoking

Room is accessed via exterior corridors

Connecting/adjoining rooms can be requested, subject to availability

Deluxe Room, 1 King Bed, Non Smoking, Terrace

Photos of Deluxe Room, 1 King Bed, Non Smoking, Terrace

Room amenities

38 sq m

Sleeps 3

1 King Bed

More details

Room information

Bed details

Sleeps

Max people: 3Max adults: 3Max children: 2

Room details

1 King Bed

38 square metres m2 room, lanai with garden views

Relax - In-room massage available

Internet – Free WiFi and wired Internet access

Entertainment – LCD TV with premium channels

Food & Drink – Fridge, coffee/tea maker, 24-hour room service and free bottled water

Sleep

– Premium bedding, a down duvet, blackout drapes/curtains and bed sheets

Bathroom – Private bathroom, deep-soaking bathtub and separate shower

Practical – Safe, iron/ironing board and laptop workspace; rollaway/extra beds and free cots/infant beds available on request

Comfort – Air conditioning and daily housekeeping

Accessibility – Visual fire alarm, wheelchair accessible, low-height door lock, low-height view port in door, level door handles, closed-captioned TV, grab bar in bath and height-adjustable showerhead

Non-Smoking

Room is accessed via exterior corridors

Connecting/adjoining rooms can be requested, subject to availability

Deluxe Room, 2 Double Beds, Non Smoking, Garden View

Photos of Deluxe Room, 2 Double Beds, Non Smoking, Garden View

4.7/5 guest room rating

Room amenities

38 sq m

Sleeps 3

2 Double Beds

More details

Room information

Bed details

Sleeps

Max people: 3Max adults: 3Max children: 2

Room details

2 Double Beds

38 square metres m2 room, balcony with garden views

Relax - In-room massage available

Internet – Free WiFi and wired Internet access

Entertainment – LCD TV with premium channels

Food & Drink – Fridge, coffee/tea maker, 24-hour room service and free bottled water

Sleep

– Premium bedding, a down duvet, blackout drapes/curtains and bed sheets

Bathroom – Private bathroom, deep-soaking bathtub and separate shower

Practical – Safe, iron/ironing board and laptop workspace; rollaway/extra beds and free cots/infant beds available on request

Comfort – Air conditioning and daily housekeeping

Accessibility – Visual fire alarm, wheelchair accessible, low-height door lock, low-height view port in door, level door handles, closed-captioned TV, grab bar in bath and height-adjustable showerhead

Non-Smoking

Room is accessed via exterior corridors

Connecting/adjoining rooms can be requested, subject to availability

Deluxe Room, 1 King Bed, Non Smoking, Garden View

Photos of Deluxe Room, 1 King Bed, Non Smoking, Garden View

4.2/5 guest room rating

Room amenities

38 sq m

Sleeps 3

1 King Bed

More details

Room information

Bed details

Sleeps

Max people: 3Max adults: 3Max children: 2

Room details

1 King Bed

38 square metres m2 room, balcony with garden views

Relax - In-room massage available

Internet – Free WiFi and wired Internet access

Entertainment – LCD TV with premium channels

Food & Drink – Fridge, coffee/tea maker, 24-hour room service and free bottled water

Sleep

– Premium bedding, a down duvet, blackout drapes/curtains and bed sheets

Bathroom – Private bathroom, deep-soaking bathtub and separate shower

Practical – Safe, iron/ironing board and laptop workspace; rollaway/extra beds and free cots/infant beds available on request

Comfort – Air conditioning and daily housekeeping

Accessibility – Visual fire alarm, wheelchair accessible, low-height door lock, low-height view port in door, level door handles, closed-captioned TV, grab bar in bath and height-adjustable showerhead

Non-Smoking

Room is accessed via exterior corridors

Connecting/adjoining rooms can be requested, subject to availability

Deluxe Room, 2 Double Beds, Non Smoking, Terrace

Photos of Deluxe Room, 2 Double Beds, Non Smoking, Terrace

Room amenities

38 sq m

Sleeps 3

2 Double Beds

More details

Room information

Bed details

Sleeps

Max people: 3Max adults: 3Max children: 2

Room details

2 Double Beds

38 square metres m2 room, lanai with garden views

Relax - In-room massage available

Internet – Free WiFi and wired Internet access

Entertainment – LCD TV with premium channels

Food & Drink – Fridge, coffee/tea maker, 24-hour room service and free bottled water

Sleep

– Premium bedding, a down duvet, blackout drapes/curtains and bed sheets

Bathroom – Private bathroom, deep-soaking bathtub and separate shower

Practical – Safe, iron/ironing board and laptop workspace; rollaway/extra beds and free cots/infant beds available on request

Comfort – Air conditioning and daily housekeeping

Accessibility – Visual fire alarm, wheelchair accessible, low-height door lock, low-height view port in door, level door handles, closed-captioned TV, grab bar in bath and height-adjustable showerhead

Non-Smoking

Room is accessed via exterior corridors

Connecting/adjoining rooms can be requested, subject to availability

Suite, 2 Bedrooms, Non Smoking

Photos of Suite, 2 Bedrooms, Non Smoking

Room amenities

86 sq m

Sleeps 5

2 Double Beds

More details

Room information

Bed details

Sleeps

Max people: 5Max adults: 5Max children: 4

Room details

2 Double Beds

86 square metres m2 room with garden views

Relax - In-room massage available

Internet – Free WiFi and wired Internet access

Entertainment – LCD TV with premium channels

Food & Drink – Fridge, coffee/tea maker, 24-hour room service and free bottled water

Sleep

– Premium bedding, a down duvet, blackout drapes/curtains and bed sheets

Bathroom – Private bathroom, deep-soaking bathtub and separate shower

Practical – Safe, iron/ironing board and laptop workspace; rollaway/extra beds and free cots/infant beds available on request

Comfort – Air conditioning and daily housekeeping

Accessibility – Visual fire alarm, wheelchair accessible, low-height door lock, low-height view port in door, level door handles, closed-captioned TV, grab bar in bath and height-adjustable showerhead

Non-Smoking

Room is accessed via exterior corridors

Connecting/adjoining rooms can be requested, subject to availability

Deluxe Room, 2 Double Beds, Non Smoking, Terrace

Photos of Deluxe Room, 2 Double Beds, Non Smoking, Terrace

Room amenities

38 sq m

Sleeps 3

2 Double Beds

More details

Room information

Bed details

Sleeps

Max people: 3Max adults: 3Max children: 2

Room details

2 Double Beds

38 square metres m2 room, lanai with garden views

Relax - In-room massage available

Internet – Free WiFi and wired Internet access

Entertainment – LCD TV with premium channels

Food & Drink – Fridge, coffee/tea maker, 24-hour room service and free bottled water

Sleep

– Premium bedding, a down duvet, blackout drapes/curtains and bed sheets

Bathroom – Private bathroom, deep-soaking bathtub and separate shower

Practical – Safe, iron/ironing board and laptop workspace; rollaway/extra beds and free cots/infant beds available on request

Comfort – Air conditioning and daily housekeeping

Accessibility – Visual fire alarm, wheelchair accessible, low-height door lock, low-height view port in door, level door handles, closed-captioned TV, grab bar in bath and height-adjustable showerhead

Non-Smoking

Room is accessed via exterior corridors

Connecting/adjoining rooms can be requested, subject to availability

Deluxe Room, 1 King Bed, Non Smoking, Pool View

Photos of Deluxe Room, 1 King Bed, Non Smoking, Pool View

4.5/5 guest room rating

Room amenities

38 sq m

Sleeps 3

1 King Bed

More details

Room information

Bed details

Sleeps

Max people: 3Max adults: 3Max children: 2

Room details

1 King Bed

38 square metres m2 room, balcony with pool views

Relax - In-room massage available

Internet – Free WiFi and wired Internet access

Entertainment – LCD TV with premium channels

Food & Drink – Fridge, coffee/tea maker, 24-hour room service and free bottled water

Sleep

– Premium bedding, a down duvet, blackout drapes/curtains and bed sheets

Bathroom – Private bathroom, deep-soaking bathtub and separate shower

Practical – Safe, iron/ironing board and laptop workspace; rollaway/extra beds and free cots/infant beds available on request

Comfort – Air conditioning and daily housekeeping

Accessibility – Visual fire alarm, wheelchair accessible, low-height door lock, low-height view port in door, level door handles, closed-captioned TV, grab bar in bath and height-adjustable showerhead

Non-Smoking

Room is accessed via exterior corridors

Connecting/adjoining rooms can be requested, subject to availability

Suite, 1 Bedroom, Non Smoking

Photos of Suite, 1 Bedroom, Non Smoking

Room amenities

86 sq m

Sleeps 3

1 King Bed

More details

Room information

Bed details

Sleeps

Max people: 3Max adults: 3Max children: 2

Room details

1 King Bed

86 square metres m2 room with garden views

Relax - In-room massage available

Internet – Free WiFi and wired Internet access

Entertainment – LCD TV with premium channels

Food & Drink – Fridge, coffee/tea maker, 24-hour room service and free bottled water

Sleep

– Premium bedding, a down duvet, blackout drapes/curtains and bed sheets

Bathroom – Private bathroom, deep-soaking bathtub and separate shower

Practical – Safe, iron/ironing board and laptop workspace; rollaway/extra beds and free cots/infant beds available on request

Comfort – Air conditioning and daily housekeeping

Accessibility – Visual fire alarm, wheelchair accessible, low-height door lock, low-height view port in door, level door handles, closed-captioned TV, grab bar in bath and height-adjustable showerhead

Non-Smoking

Room is accessed via exterior corridors

Connecting/adjoining rooms can be requested, subject to availability

Westin, Suite, 1 Bedroom, Non Smoking

Photos of Westin, Suite, 1 Bedroom, Non Smoking

Room amenities

76 sq m

Sleeps 3

1 King Bed

More details

Room information

Bed details

Sleeps

Max people: 3Max adults: 3Max children: 2

Room details

1 King Bed

76 square metres m2 room, balcony with garden views

Relax - In-room massage available

Internet – Free WiFi and wired Internet access

Entertainment – LCD TV with premium channels

Food & Drink – Fridge, coffee/tea maker, 24-hour room service and free bottled water

Sleep

– Premium bedding, a down duvet, blackout drapes/curtains and bed sheets

Bathroom – Private bathroom, deep-soaking bathtub and separate shower

Practical – Safe, iron/ironing board and laptop workspace; rollaway/extra beds and free cots/infant beds available on request

Comfort – Air conditioning and daily housekeeping

Accessibility – Visual fire alarm, wheelchair accessible, low-height door lock, low-height view port in door, level door handles, closed-captioned TV, grab bar in bath and height-adjustable showerhead

Non-Smoking

Room is accessed via exterior corridors

Connecting/adjoining rooms can be requested, subject to availability

Presidential Suite, 2 Bedrooms, Non Smoking

Photos of Presidential Suite, 2 Bedrooms, Non Smoking

Room amenities

171 sq m

Sleeps 6

2 Double Beds

More details

Room information

Bed details

Sleeps

Max people: 6Max adults: 6Max children: 5

Room details

2 Double Beds

171 square metres m2 room, balcony with garden views

Relax - In-room massage available

Internet – Free WiFi and wired Internet access

Entertainment – LCD TV with premium channels

Food & Drink – Fridge, coffee/tea maker, 24-hour room service and free bottled water

Sleep

– Premium bedding, a down duvet, blackout drapes/curtains and bed sheets

Bathroom – Private bathroom, deep-soaking bathtub and separate shower

Practical – Safe, iron/ironing board and laptop workspace; rollaway/extra beds and free cots/infant beds available on request

Comfort – Air conditioning and daily housekeeping

Accessibility – Visual fire alarm, wheelchair accessible, low-height door lock, low-height view port in door, level door handles, closed-captioned TV, grab bar in bath and height-adjustable showerhead

Non-Smoking

Room is accessed via exterior corridors

Connecting/adjoining rooms can be requested, subject to availability

Westin, Suite, 2 Bedrooms, Non Smoking

Photos of Westin, Suite, 2 Bedrooms, Non Smoking

Room amenities

86 sq m

Sleeps 5

2 Double Beds

More details

Room information

Bed details

Sleeps

Max people: 5Max adults: 5Max children: 4

Room details

2 Double Beds

86 square metres m2 room with garden views

Relax - In-room massage available

Internet – Free WiFi and wired Internet access

Entertainment – LCD TV with premium channels

Food & Drink – Fridge, coffee/tea maker, 24-hour room service and free bottled water

Sleep

– Premium bedding, a down duvet, blackout drapes/curtains and bed sheets

Bathroom – Private bathroom, deep-soaking bathtub and separate shower

Practical – Safe, iron/ironing board and laptop workspace; rollaway/extra beds and free cots/infant beds available on request

Comfort – Air conditioning and daily housekeeping

Accessibility – Visual fire alarm, wheelchair accessible, low-height door lock, low-height view port in door, level door handles, closed-captioned TV, grab bar in bath and height-adjustable showerhead

Non-Smoking

Room is accessed via exterior corridors

Connecting/adjoining rooms can be requested, subject to availability

Premium Room, 1 King Bed, Balcony, Garden View

Photos of Premium Room, 1 King Bed, Balcony, Garden View

Room amenities

48 sq m

Sleeps 3

1 King Bed

More details

Room information

Bed details

Sleeps

Max people: 3Max adults: 3Max children: 2

Room details

1 King Bed

48 square metres m2 room, balcony with garden views

Relax - In-room massage available

Internet – Free WiFi and wired Internet access

Entertainment – LCD TV with premium channels

Food & Drink – Fridge, coffee/tea maker, 24-hour room service and free bottled water

Sleep

– Premium bedding, a down duvet, blackout drapes/curtains and bed sheets

Bathroom – Private bathroom, deep-soaking bathtub and separate shower

Practical – Safe, iron/ironing board and laptop workspace; rollaway/extra beds and free cots/infant beds available on request

Comfort – Air conditioning and daily housekeeping

Accessibility – Visual fire alarm, wheelchair accessible, low-height door lock, low-height view port in door, level door handles, closed-captioned TV, grab bar in bath and height-adjustable showerhead

Non-Smoking

Room is accessed via exterior corridors

Connecting/adjoining rooms can be requested, subject to availability

Deluxe Room, 2 Double Beds, Non Smoking, Pool View

Photos of Deluxe Room, 2 Double Beds, Non Smoking, Pool View

4.4/5 guest room rating

Room amenities

38 sq m

Sleeps 3

2 Double Beds

More details

Room information

Bed details

Sleeps

Max people: 3Max adults: 3Max children: 2

Room details

2 Double Beds

38 square metres m2 room, balcony with pool views

Relax - In-room massage available

Internet – Free WiFi and wired Internet access

Entertainment – LCD TV with premium channels

Food & Drink – Fridge, coffee/tea maker, 24-hour room service and free bottled water

Sleep

– Premium bedding, a down duvet, blackout drapes/curtains and bed sheets

Bathroom – Private bathroom, deep-soaking bathtub and separate shower

Practical – Safe, iron/ironing board and laptop workspace; rollaway/extra beds and free cots/infant beds available on request

Comfort – Air conditioning and daily housekeeping

Accessibility – Visual fire alarm, wheelchair accessible, low-height door lock, low-height view port in door, level door handles, closed-captioned TV, grab bar in bath and height-adjustable showerhead

Non-Smoking

Room is accessed via exterior corridors

Connecting/adjoining rooms can be requested, subject to availability

Suite, 1 Bedroom, Non Smoking, Private Pool

Photos of Suite, 1 Bedroom, Non Smoking, Private Pool

Room amenities

86 sq m

Sleeps 3

1 King Bed

More details

Room information

Bed details

Sleeps

Max people: 3Max adults: 3Max children: 2

Room details

1 King Bed

86 square metres m2 room with garden views

Relax - In-room massage available

Internet – Free WiFi and wired Internet access

Entertainment – LCD TV with premium channels

Food & Drink – Fridge, coffee/tea maker, 24-hour room service and free bottled water

Sleep

– Premium bedding, a down duvet, blackout drapes/curtains and bed sheets

Bathroom – Private bathroom, deep-soaking bathtub and separate shower

Practical – Safe, iron/ironing board and laptop workspace; rollaway/extra beds and free cots/infant beds available on request

Comfort – Air conditioning and daily housekeeping

Accessibility – Visual fire alarm, wheelchair accessible, low-height door lock, low-height view port in door, level door handles, closed-captioned TV, grab bar in bath and height-adjustable showerhead

Non-Smoking

Room is accessed via exterior corridors

Connecting/adjoining rooms can be requested, subject to availability
Rating 5 - Excellent. 599 out of 998 reviews
Rating 4 - Good. 308 out of 998 reviews
Rating 3 - Okay. 60 out of 998 reviews
Rating 2 - Poor. 15 out of 998 reviews
Rating 1 - Terrible. 16 out of 998 reviews
4.3/5
Property conditions & facilities
Liked: Cleanliness, staff & service, property conditions & facilities, room comfort
Stayed 3 nights in Oct 2020
Liked: Cleanliness, staff & service, property conditions & facilities, room comfort
Always love staying at this hotel. Great beach, great pool & also the service. Never dissapointed! Will be back here again for sure
Stayed 1 night in Sep 2020
Stayed 2 nights in Feb 2020
Liked: Cleanliness, staff & service, property conditions & facilities, room comfort
Restful Westin
The Westin is very spacious and the staff are very friendly. Our room was nice with a little balcony, however, there was a problem with the room that couldn't be fixed quickly and we were upgraded to a suite which was absolutely beautiful. Thank you Susi, Nira and Indra. The afternoon tea was also lovely. The Westin is spacious with a few pools, which have lots of umbrellas for shade. There was a pool aerobic class and there are scheduled yoga classes. There are many places to sit or recline in beautiful surroundings. There is a restful beach walk and a few restaurants with different cuisines. The hotel itself is beautiful to walk through and the grounds beautiful to walk around. The breakfast was delicious and again the staff are very helpful and happy to serve you. There are shops and restaurants just a small walk away or you can catch the free shuttle bus. Altogether a very restful experience.
Stayed 3 nights in Mar 2020
Travelled with family and small children
Liked: Cleanliness, staff & service, amenities, property conditions & facilities
Kids club is really good and staffs are really helpful and cheerful to your kids
Stayed 4 nights in Jan 2020
Stay in the know with the Expedia app
Get real-time notifications, view your trip details and access mobile-only deals.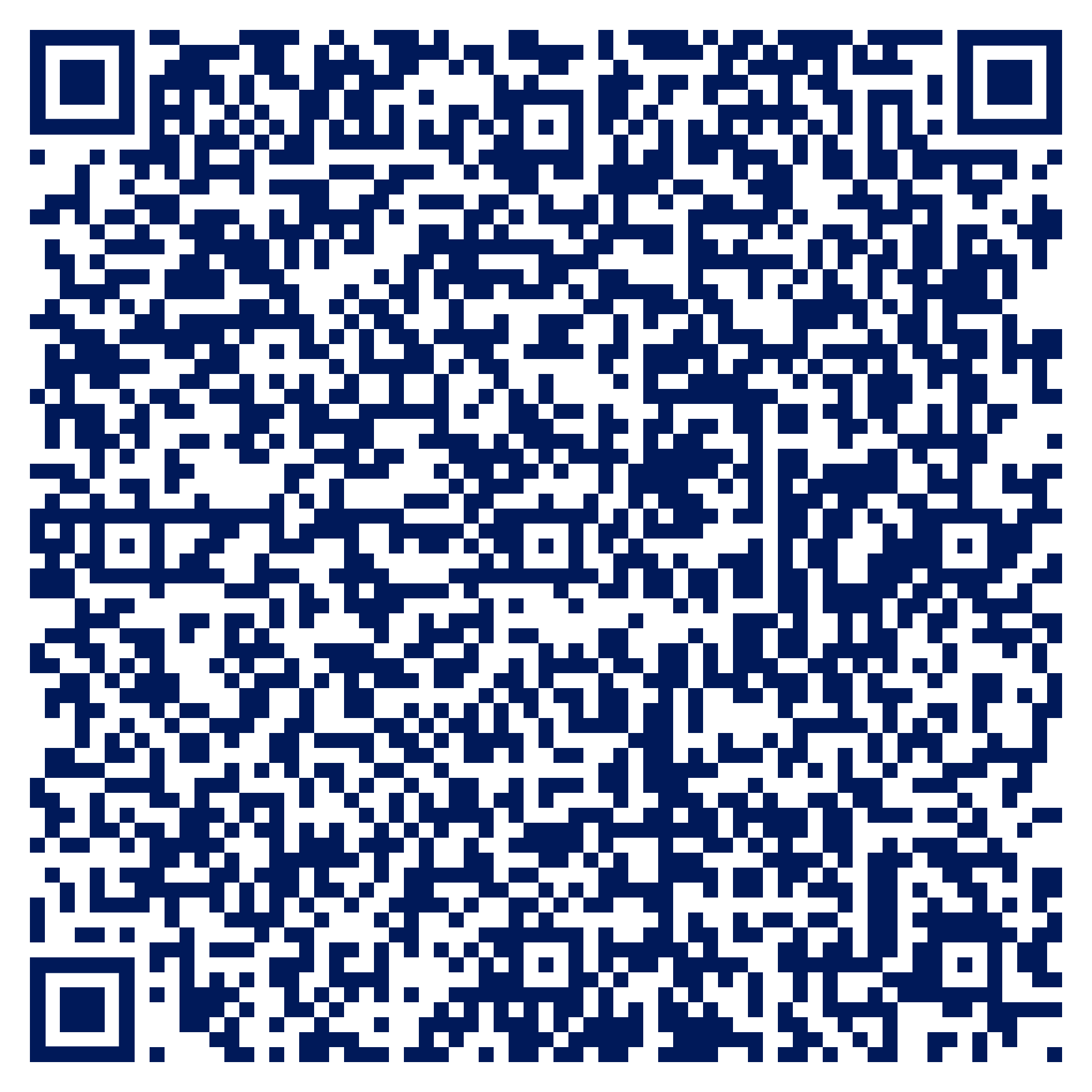 Scan the QR code