Overview of Meliã Bali
Choose dates to view prices
The Level Family Suite

Photos of The Level Family Suite

4.4/5 guest room rating

Room amenities

62 sq m

Sleeps 4

1 Double Bed and 2 Single Beds

More details

Room information

Bed details

Sleeps

Max people: 4Max adults: 40

Room details

1 Double Bed and 2 Single Beds

62 square metres m2 room with garden views

Club Level – Club Lounge access, light refreshments, Internet access in the lounge and separate check-in location. Guests under 12 years old not allowed in lounge

Layout – 2 bedrooms, living room and sitting area

Internet – Free WiFi

Entertainment – LCD TV

Food & Drink – Electric kettle, minibar, 24-hour room service and free bottled water

Sleep

– Premium bedding and turn-down service

Bathroom – Private bathroom, bathtub or shower, slippers and free toiletries

Practical – Iron/ironing board, safe and desk

Comfort – Air conditioning and daily housekeeping

Accessibility – Grab bar in bath and roll-in shower

Need to know – No cots (infant beds) or rollaway/extra beds available

Non-Smoking

Connecting/adjoining rooms can be requested, subject to availability

Premium Room, Garden View (Connecting)

Photos of Premium Room, Garden View (Connecting)

Room amenities

42 sq m

Sleeps 6

1 King Bed OR 2 Single Beds

More details

Room information

Bed details

Sleeps

Max people: 6Max adults: 3Max children: 3

Room details

1 King Bed or 2 Single Beds

42 square metres m2 room with garden views

Internet – Free WiFi

Entertainment – LCD TV

Food & Drink – Electric kettle, minibar, 24-hour room service and free bottled water

Sleep

– Premium bedding

Bathroom – Private bathroom, bathtub or shower, slippers and free toiletries

Practical – Safe, desk and phone

Comfort – Air conditioning and daily housekeeping

Accessibility – Grab bar in bath and roll-in shower

Need to know – No cots (infant beds) or rollaway/extra beds available

Non-Smoking

Connecting/adjoining rooms can be requested, subject to availability

The Level Romance Suite

Photos of The Level Romance Suite

Room amenities

85 sq m

Sleeps 2

1 King Bed

More details

Room information

Bed details

Sleeps

Max people: 2Max adults: 20

Room details

1 King Bed

85 square metres m2 room with garden views

Club Level – Club Lounge access, light refreshments, Internet access in the lounge and separate check-in location. Guests under 12 years old not allowed in lounge

Layout – Bedroom and sitting area

Internet – Free WiFi

Entertainment – LCD TV

Food & Drink – Electric kettle, minibar, 24-hour room service and free bottled water

Sleep

– Premium bedding and turn-down service

Bathroom – Private bathroom, bathtub or shower, slippers and free toiletries

Practical – Iron/ironing board, safe and desk

Comfort – Air conditioning and daily housekeeping

Accessibility – Grab bar in bath and roll-in shower

Need to know – No cots (infant beds) or rollaway/extra beds available

Non-Smoking

Connecting/adjoining rooms can be requested, subject to availability

The Level 2 Bedroom Garden Villa (2 Adults + 1 Child)

Photos of The Level 2 Bedroom Garden Villa (2 Adults + 1 Child)

Room amenities

900 sq m

Sleeps 3

1 King Bed

More details

Room information

Bed details

Sleeps

Max people: 3Max adults: 2Max children: 1

Room details

1 King Bed

900 square metres m2 soundproofed room with garden and pool views

Club/Executive Level – Club Lounge access, Internet access in the lounge and separate check-in location. Guests under 12 years old not allowed in lounge

Layout – 2 bedrooms, living room and sitting area

Relax - Private pool and private plunge pool

Internet – Free WiFi

Entertainment – LCD TV

Food & Drink – Electric kettle, minibar, 24-hour room service and free bottled water

Sleep

– Premium bedding and turn-down service

Bathroom – 2 bathrooms, bathtub or shower, slippers and free toiletries

Practical – Safe, desk and phone

Comfort – Air conditioning and daily housekeeping

Accessibility – Grab bar in bath and roll-in shower

Need to know – No cots (infant beds) or rollaway/extra beds available

Non-Smoking

Connecting/adjoining rooms can be requested, subject to availability

The Level Presidential Suite

Photos of The Level Presidential Suite

Room amenities

176 sq m

Sleeps 4

1 King Bed

More details

Room information

Bed details

Sleeps

Max people: 4Max adults: 40

Room details

1 King Bed

176 square metres m2 room with garden views

Club Level – Light refreshments, Internet access in the lounge and separate check-in location. Guests under 12 years old not allowed in lounge

Layout – Bedroom, living room and sitting area

Internet – Free WiFi

Entertainment – LCD TV

Food & Drink – Electric kettle, minibar, 24-hour room service and free bottled water

Sleep

– Premium bedding and turn-down service

Bathroom – Private bathroom, bathtub or shower, slippers and free toiletries

Practical – Iron/ironing board, safe and desk

Comfort – Air conditioning and daily housekeeping

Accessibility – Grab bar in bath and roll-in shower

Need to know – No cots (infant beds) or rollaway/extra beds available

Non-Smoking

Connecting/adjoining rooms can be requested, subject to availability

Lagoon Access Junior Suite ( 2 Adult +1 Children)

Photos of Lagoon Access Junior Suite ( 2 Adult +1 Children)

Room amenities

62 sq m

Sleeps 4

1 King Bed and 2 Single Beds

More details

Room information

Bed details

Sleeps

Max people: 4Max adults: 2Max children: 2

Room details

1 King Bed and 2 Single Beds

62 square metres m2 room with garden views

Internet – Free WiFi

Entertainment – LCD TV

Food & Drink – Electric kettle, minibar, 24-hour room service and free bottled water

Sleep

– Premium bedding

Bathroom – Private bathroom, bathtub or shower, slippers and free toiletries

Practical – Safe, desk and phone

Comfort – Air conditioning and daily housekeeping

Accessibility – Grab bar in bath and roll-in shower

Need to know – No cots (infant beds) or rollaway/extra beds available

Non-Smoking

Connecting/adjoining rooms can be requested, subject to availability

Melia Room Garden View

Photos of Melia Room Garden View

4.1/5 guest room rating

Room amenities

42 sq m

Sleeps 2

2 Single Beds OR 1 King Bed

More details

Room information

Bed details

Sleeps

Max people: 2Max adults: 20

Room details

2 Single Beds or 1 King Bed

42 square metres m2 room with garden views

Internet – Free WiFi

Entertainment – LCD TV

Food & Drink – Electric kettle, minibar, 24-hour room service and free bottled water

Sleep

– Premium bedding

Bathroom – Private bathroom, bathtub or shower, slippers and towels

Practical – Safe, desk and phone

Comfort – Air conditioning and daily housekeeping

Accessibility – Grab bar in bath and roll-in shower

Need to know – No cots (infant beds) or rollaway/extra beds available

Smoking And Non-Smoking

Connecting/adjoining rooms can be requested, subject to availability

Lagoon Access Junior Suite

Photos of Lagoon Access Junior Suite

5/5 guest room rating

Room amenities

62 sq m

Sleeps 3

1 King Bed OR 2 Single Beds

More details

Room information

Bed details

Sleeps

Max people: 3Max adults: 30

Room details

1 King Bed or 2 Single Beds

62 square metres m2 room with pool views

Layout – Separate sitting area

Internet – Free WiFi

Entertainment – LCD TV

Food & Drink – Electric kettle, minibar, 24-hour room service and free bottled water

Sleep

– Premium bedding

Bathroom – Private bathroom, bathtub or shower, slippers and towels

Practical – Safe, desk and phone

Comfort – Air conditioning and daily housekeeping

Accessibility – Grab bar in bath and roll-in shower

Need to know – No cots (infant beds) or rollaway/extra beds available

Non-Smoking

Connecting/adjoining rooms can be requested, subject to availability

The Level Garden Villa

Photos of The Level Garden Villa

Room amenities

450 sq m

Sleeps 2

1 King Bed

More details

Room information

Bed details

Sleeps

Max people: 2Max adults: 20

Room details

1 King Bed

450 square metres m2 soundproofed room with garden and pool views

Club Level – Club Lounge access, light refreshments, Internet access in the lounge and separate check-in location. Guests under 12 years old not allowed in lounge

Layout – Bedroom, living room and sitting area

Relax - Private pool and private plunge pool

Internet – Free WiFi

Entertainment – LCD TV

Food & Drink – Electric kettle, minibar, 24-hour room service and free bottled water

Sleep

– Premium bedding and turn-down service

Bathroom – 2 bathrooms, bathtub or shower, slippers and free toiletries

Practical – Iron/ironing board, safe and desk

Comfort – Air conditioning and daily housekeeping

Accessibility – Grab bar in bath and roll-in shower

Need to know – No cots (infant beds) or rollaway/extra beds available

Smoking

Connecting/adjoining rooms can be requested, subject to availability

Premium Room Garden View

Photos of Premium Room Garden View

4.4/5 guest room rating

Room amenities

42 sq m

Sleeps 2

1 King Bed

More details

Room information

Bed details

Sleeps

Max people: 2Max adults: 20

Room details

1 King Bed

42 square metres m2 room with garden views

Internet – Free WiFi

Entertainment – LCD TV

Food & Drink – Electric kettle, minibar, 24-hour room service and free bottled water

Sleep

– Premium bedding

Bathroom – Private bathroom, bathtub or shower, slippers and towels

Practical – Safe, desk and phone

Comfort – Air conditioning and daily housekeeping

Accessibility – Grab bar in bath and roll-in shower

Need to know – No cots (infant beds) or rollaway/extra beds available

Non-Smoking

Connecting/adjoining rooms can be requested, subject to availability

Junior Loft

Room amenities

62 sq m

Sleeps 2

1 King Bed

More details

Room information

Bed details

Sleeps

Max people: 2Max adults: 20

Room details

1 King Bed

62 square metres m2 room with garden views

Layout – Bedroom, living room and sitting area

Internet – Free WiFi

Entertainment – LCD TV

Food & Drink – Electric kettle, minibar, 24-hour room service and free bottled water

Sleep

– Premium bedding

Bathroom – Private bathroom, bathtub or shower, slippers and towels

Practical – Safe, desk and phone

Comfort – Air conditioning and daily housekeeping

Accessibility – Grab bar in bath and roll-in shower

Need to know – No cots (infant beds) or rollaway/extra beds available

Non-Smoking

Connecting/adjoining rooms can be requested, subject to availability

The Level Junior Suite

Photos of The Level Junior Suite

4.7/5 guest room rating

Room amenities

62 sq m

Sleeps 2

1 King Bed OR 2 Single Beds

More details

Room information

Bed details

Sleeps

Max people: 2Max adults: 20

Room details

1 King Bed or 2 Single Beds

62 square metres m2 room with garden views

Club Level – Club Lounge access, light refreshments, Internet access in the lounge and separate check-in location. Guests under 12 years old not allowed in lounge

Layout – Separate sitting area

Internet – Free WiFi

Entertainment – LCD TV

Food & Drink – Electric kettle, minibar, 24-hour room service and free bottled water

Sleep

– Premium bedding and turn-down service

Bathroom – Private bathroom, bathtub or shower, slippers and free toiletries

Practical – Iron/ironing board, safe and desk

Comfort – Air conditioning and daily housekeeping

Accessibility – Grab bar in bath and roll-in shower

Need to know – No cots (infant beds) or rollaway/extra beds available

Smoking And Non-Smoking

Connecting/adjoining rooms can be requested, subject to availability

The Level Lagoon Access Junior Suite

Photos of The Level Lagoon Access Junior Suite

4.4/5 guest room rating

Room amenities

62 sq m

Sleeps 3

1 King Bed

More details

Room information

Bed details

Sleeps

Max people: 3Max adults: 30

Room details

1 King Bed

62 square metres m2 soundproofed room with garden and pool views

Club Level – Club Lounge access, light refreshments, Internet access in the lounge and separate check-in location. Guests under 12 years old not allowed in lounge

Layout – Bedroom, living room and sitting area

Internet – Free WiFi

Entertainment – LCD TV

Food & Drink – Electric kettle, minibar, 24-hour room service and free bottled water

Sleep

– Premium bedding and turn-down service

Bathroom – Private bathroom, bathtub or shower, slippers and free toiletries

Practical – Iron/ironing board, safe and desk

Comfort – Air conditioning and daily housekeeping

Accessibility – Grab bar in bath and roll-in shower

Need to know – No cots (infant beds) or rollaway/extra beds available

Smoking And Non-Smoking

Connecting/adjoining rooms can be requested, subject to availability

Melia Room Garden View (2 Adults + 1 Child)

Photos of Melia Room Garden View (2 Adults + 1 Child)

4.2/5 guest room rating

Room amenities

42 sq m

Sleeps 3

2 Single Beds OR 1 King Bed

More details

Room information

Bed details

Sleeps

Max people: 3Max adults: 2Max children: 1

Room details

2 Single Beds or 1 King Bed

42 square metres m2 room with garden views

Layout – Separate sitting area

Internet – Free WiFi

Entertainment – LCD TV

Food & Drink – Electric kettle, minibar, 24-hour room service and free bottled water

Sleep

– Premium bedding

Bathroom – Private bathroom, bathtub or shower, slippers and towels

Practical – Safe, desk and phone

Comfort – Air conditioning and daily housekeeping

Accessibility – Grab bar in bath and roll-in shower

Need to know – No cots (infant beds) or rollaway/extra beds available

Non-Smoking

Connecting/adjoining rooms can be requested, subject to availability

Melia Room Garden View (3 Adults)

Photos of Melia Room Garden View (3 Adults)

Room amenities

42 sq m

Sleeps 3

2 Single Beds OR 1 King Bed

More details

Room information

Bed details

Sleeps

Max people: 3Max adults: 30

Room details

2 Single Beds or 1 King Bed

42 square metres m2 room with garden views

Internet – Free WiFi

Entertainment – LCD TV

Food & Drink – Electric kettle, minibar, 24-hour room service and free bottled water

Sleep

– Premium bedding

Bathroom – Private bathroom, bathtub or shower, slippers and towels

Practical – Safe, desk and phone; free rollaway/extra beds available on request

Comfort – Air conditioning and daily housekeeping

Accessibility – Grab bar in bath and roll-in shower

Need to know – No cots (infant beds) available

Non-Smoking

Connecting/adjoining rooms can be requested, subject to availability

Family Suite (2 Adults + 2 Child)

Photos of Family Suite (2 Adults + 2 Child)

Room amenities

62 sq m

Sleeps 4

2 Single Beds and 1 King Bed

More details

Room information

Bed details

Sleeps

Max people: 4Max adults: 2Max children: 2

Room details

2 Single Beds and 1 King Bed

62 square metres m2 room with garden views

Layout – 2 bedrooms, living room and sitting area

Internet – Free WiFi

Entertainment – LCD TV

Food & Drink – Electric kettle, minibar, 24-hour room service and free bottled water

Sleep

– Premium bedding

Bathroom – Private bathroom, bathtub or shower, slippers and towels

Practical – Safe, desk and phone; free cots/infant beds available on request

Comfort – Air conditioning and daily housekeeping

Accessibility – Grab bar in bath and roll-in shower

Need to know – No rollaway/extra beds available

Non-Smoking

Connecting/adjoining rooms can be requested, subject to availability

The Level 2 Bedroom Garden Villa

Photos of The Level 2 Bedroom Garden Villa

Room amenities

900 sq m

Sleeps 4

1 King Bed

More details

Room information

Bed details

Sleeps

Max people: 4Max adults: 40

Room details

1 King Bed

900 square metres m2 soundproofed room with garden and pool views

Club/Executive Level – Club Lounge access, Internet access in the lounge and separate check-in location. Guests under 12 years old not allowed in lounge

Layout – 2 bedrooms, living room and sitting area

Relax - Private pool and private plunge pool

Internet – Free WiFi

Entertainment – LCD TV

Food & Drink – Electric kettle, minibar, 24-hour room service and free bottled water

Sleep

– Premium bedding and turn-down service

Bathroom – 2 bathrooms, bathtub or shower, slippers and free toiletries

Practical – Safe, desk and phone

Comfort – Air conditioning and daily housekeeping

Accessibility – Grab bar in bath and roll-in shower

Need to know – No cots (infant beds) or rollaway/extra beds available

Non-Smoking

Connecting/adjoining rooms can be requested, subject to availability

Junior Suite (2 adults + 2 children)

Photos of Junior Suite (2 adults + 2 children)

Room amenities

62 sq m

Sleeps 4

1 Double Bed

More details

Room information

Bed details

Sleeps

Max people: 4Max adults: 2Max children: 2

Room details

1 Double Bed

62 square metres m2 room with garden views

Layout – Bedroom and sitting area

Internet – Free WiFi

Entertainment – LCD TV

Food & Drink – Electric kettle, minibar, 24-hour room service and free bottled water

Sleep

– Premium bedding

Bathroom – Private bathroom, bathtub or shower, slippers and free toiletries

Practical – Safe, desk and phone

Comfort – Air conditioning and daily housekeeping

Accessibility – Grab bar in bath and roll-in shower

Need to know – No cots (infant beds) or rollaway/extra beds available

Non-Smoking

Connecting/adjoining rooms can be requested, subject to availability

Lagoon Access Junior Suite ( 2 Adult +1 Child)

Photos of Lagoon Access Junior Suite ( 2 Adult +1 Child)

Room amenities

62 sq m

Sleeps 3

1 King Bed and 2 Single Beds

More details

Room information

Bed details

Sleeps

Max people: 3Max adults: 2Max children: 1

Room details

1 King Bed and 2 Single Beds

62 square metres m2 room with garden views

Internet – Free WiFi

Entertainment – LCD TV

Food & Drink – Electric kettle, minibar, 24-hour room service and free bottled water

Sleep

– Premium bedding

Bathroom – Private bathroom, bathtub or shower, slippers and free toiletries

Practical – Safe, desk and phone

Comfort – Air conditioning and daily housekeeping

Accessibility – Grab bar in bath and roll-in shower

Need to know – No cots (infant beds) or rollaway/extra beds available

Non-Smoking

Connecting/adjoining rooms can be requested, subject to availability

Family Suite

Room amenities

62 sq m

Sleeps 4

1 Double Bed and 2 Single Beds

More details

Room information

Bed details

Sleeps

Max people: 4Max adults: 40

Room details

1 Double Bed and 2 Single Beds

62 square metres m2 room with garden views

Layout – 2 bedrooms, living room and sitting area

Internet – Free WiFi

Entertainment – LCD TV

Food & Drink – Electric kettle, minibar, 24-hour room service and free bottled water

Sleep

– Premium bedding

Bathroom – Private bathroom, bathtub or shower, slippers and towels

Practical – Safe, desk and phone

Comfort – Air conditioning and daily housekeeping

Accessibility – Grab bar in bath and roll-in shower

Need to know – No cots (infant beds) or rollaway/extra beds available

Non-Smoking

Connecting/adjoining rooms can be requested, subject to availability

The Level 2 Bedroom Garden Villa (2 Adults + 2 Child)

Photos of The Level 2 Bedroom Garden Villa (2 Adults + 2 Child)

Room amenities

900 sq m

Sleeps 4

1 King Bed

More details

Room information

Bed details

Sleeps

Max people: 4Max adults: 2Max children: 2

Room details

1 King Bed

900 square metres m2 soundproofed room with garden and pool views

Club/Executive Level – Internet access in the lounge and separate check-in location. Guests under 12 years old not allowed in lounge

Layout – 2 bedrooms and sitting area

Relax - Private pool and private plunge pool

Internet – Free WiFi

Entertainment – LCD TV

Food & Drink – Electric kettle, minibar, 24-hour room service and free bottled water

Sleep

– Premium bedding and turn-down service

Bathroom – 2 bathrooms, bathtub or shower, slippers and free toiletries

Practical – Safe, desk and phone

Comfort – Air conditioning and daily housekeeping

Accessibility – Grab bar in bath and roll-in shower

Need to know – No cots (infant beds) or rollaway/extra beds available

Non-Smoking

Connecting/adjoining rooms can be requested, subject to availability
Rating 5 - Excellent. 426 out of 824 reviews
Rating 4 - Good. 278 out of 824 reviews
Rating 3 - Okay. 87 out of 824 reviews
Rating 2 - Poor. 21 out of 824 reviews
Rating 1 - Terrible. 12 out of 824 reviews
4.2/5
Property conditions & facilities
Stayed 8 nights in Mar 2020
Liked: Cleanliness, staff & service, amenities, property conditions & facilities
This place is heaven on earth! The idyllic gardens, gorgeous pool and fab restaurants make the perfect setting. The staff are unbelievably warm and helpful. My generous room opened out onto a spacious garden and was close enough to everything whilst being completely private.
Stayed 5 nights in Mar 2020
LorraineLapetin, Nusa Dua
Travelled with family, Travelled with group
Liked: Cleanliness, staff & service, amenities, property conditions & facilities
Friendly staff. Fantastic location. Excellent place to stay.
Stayed 6 nights in Mar 2020
Liked: Cleanliness, staff & service, amenities, property conditions & facilities
Beautiful hotel, exceptional service, great restaurants. Good value for all inclusive. Great position on the beach
Stayed 6 nights in Mar 2020
Liked: Cleanliness, staff & service, property conditions & facilities, room comfort
Couple Time Away
The all inclusive Melia was worth it. We stayed in a premium garden view room and it was so serene and lovely. The shower leaked through to the bathroom floor but just needed sealing around the shower frame. The bed is just a queen size so a little smaller than other 5 star resorts we have stayed in at Bali. The restaurant food was amazing in all restaurants and the breakfast was plentiful. So conveniently located within 5 min walk to Bali collection . Security is very well done at the resort. The welcome upon arrival at the foyer entrance was lovely. Checking In was informative and quick and easy process. When I called front desk nothing was ever a problem. A suggestion would be good If food was included from coffee shop to all inclusive package this would not cost hotel much as they don't really sell much more than a few cake slices but found annoying it was not included. We had an unpleasant dinner one evening where we went in where seated at a restaurant and then totally forgot about had to ask for menu for our order to be taken for a drink for a drink refill everything it was so odd as we could see everyone else around get top notch service. We did complain and the manager paid us a visit and needless to say this did not happen again. Overall highly recommend the Melia apart from what I have mentioned in my review that did not interfere with our enjoyment of the resort and all it offered. Would we go back again most definately. A resort for couples or families
Stayed 1 night in Feb 2020
Stay in the know with the Expedia app
Get real-time notifications, view your trip details and access mobile-only deals.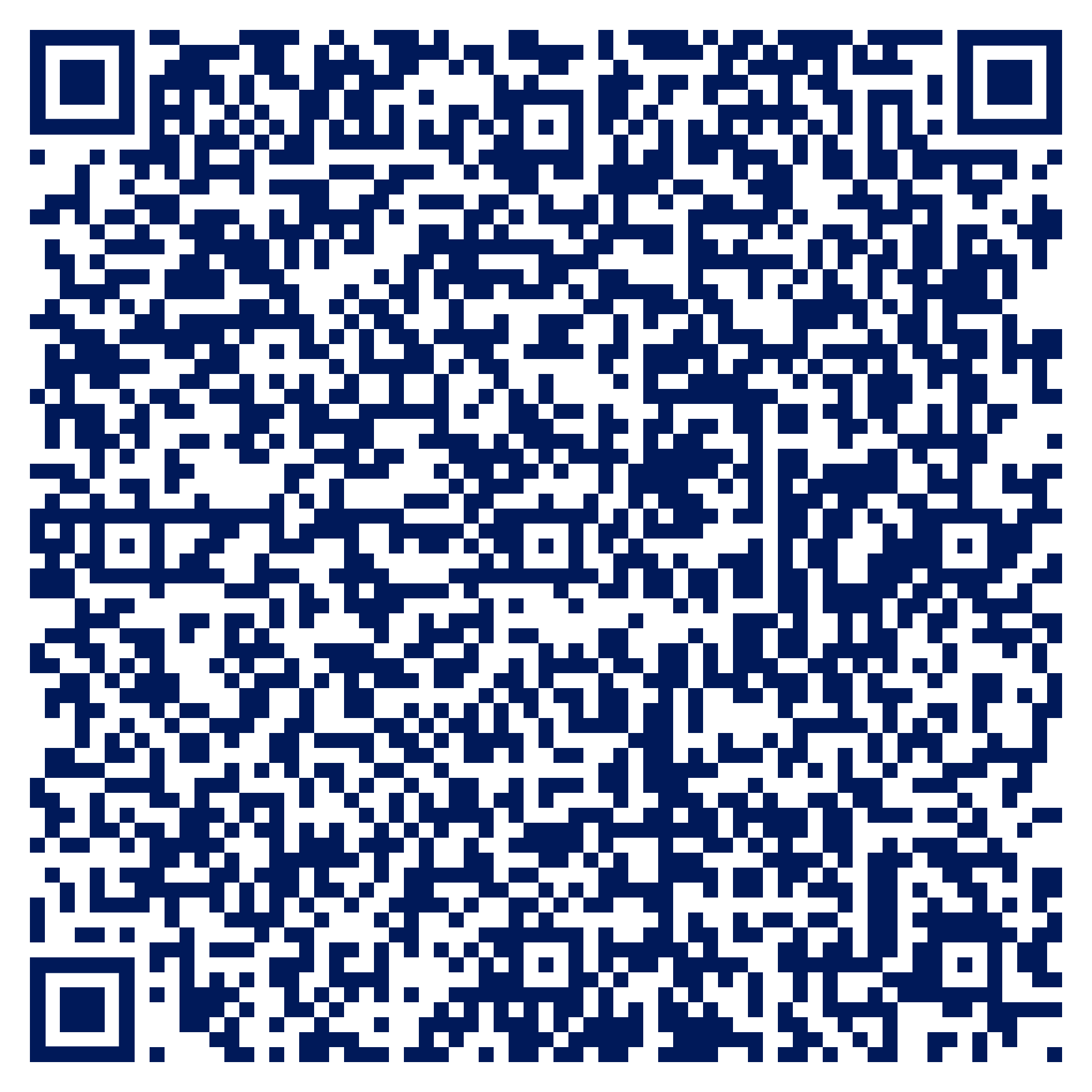 Scan the QR code