Overview of Golden China Hotel
Choose dates to view prices
Deluxe Double Suite

Photos of Deluxe Double Suite

Room amenities

60 sq m

Sleeps 3

1 Double Bed

More details

Room information

Bed details

Sleeps

Max people: 3Max adults: 2Max children: 2

Room details

1 Double Bed

60 square metres m2

Internet – Free WiFi and wired Internet access

Entertainment – 26-inch TV with cable channels

Food & Drink – Fridge, electric kettle and room service (limited hours)

Sleep

– Blackout drapes/curtains and bed sheets

Bathroom – Private bathroom, shower/bathtub combination, a toilet with electronic bidet and slippers

Practical – Safe, desk and phone

Comfort – Climate-controlled air conditioning and daily housekeeping

Non-Smoking

Deluxe Triple Room (1 Double bed and 1 Single bed)

Photos of Deluxe Triple Room (1 Double bed and 1 Single bed)

Room amenities

28 sq m

Sleeps 4

1 Double Bed and 1 Single Bed

More details

Room information

Bed details

Sleeps

Max people: 4Max adults: 3Max children: 3

Room details

1 Double Bed and 1 Single Bed

28 square metres m2

Internet – Free WiFi and wired Internet access

Entertainment – 26-inch TV with cable channels

Food & Drink – Fridge, electric kettle and room service (limited hours)

Sleep

– Blackout drapes/curtains and bed sheets

Bathroom – Private bathroom, shower/bathtub combination, a toilet with electronic bidet and slippers

Practical – Safe, desk and phone

Comfort – Climate-controlled air conditioning and daily housekeeping

Non-Smoking

Deluxe Suite Twin

Photos of Deluxe Suite Twin

Room amenities

52 sq m

Sleeps 3

2 Double Beds

More details

Room information

Bed details

Sleeps

Max people: 3Max adults: 2Max children: 2

Room details

2 Double Beds

52 square metres m2

Internet – Free WiFi and wired Internet access

Entertainment – 26-inch TV with cable channels

Food & Drink – Fridge, electric kettle and room service (limited hours)

Sleep

– Blackout drapes/curtains and bed sheets

Bathroom – Private bathroom, shower/bathtub combination, a toilet with electronic bidet and slippers

Practical – Safe, desk and phone

Comfort – Climate-controlled air conditioning and daily housekeeping

Non-Smoking

Executive Double Room

Photos of Executive Double Room

Room amenities

39 sq m

Sleeps 3

1 Double Bed

More details

Room information

Bed details

Sleeps

Max people: 3Max adults: 2Max children: 2

Room details

1 Double Bed

39 square metres m2

Internet – Free WiFi and wired Internet access

Entertainment – 26-inch TV with cable channels

Food & Drink – Fridge, electric kettle and room service (limited hours)

Sleep

– Blackout drapes/curtains and bed sheets

Bathroom – Private bathroom, shower/bathtub combination, a toilet with electronic bidet and slippers

Practical – Safe, desk and phone

Comfort – Climate-controlled air conditioning and daily housekeeping

Non-Smoking

Deluxe Twin Room (Shower Only, no Bathtub)

Photos of Deluxe Twin Room (Shower Only, no Bathtub)

4.5/5 guest room rating

Room amenities

27 sq m

Sleeps 3

1 Double Bed and 1 Single Bed

More details

Room information

Bed details

Sleeps

Max people: 3Max adults: 2Max children: 2

Room details

1 Double Bed and 1 Single Bed

27 square metres m2

Internet – Free WiFi and wired Internet access

Entertainment – 26-inch TV with cable channels

Food & Drink – Fridge, electric kettle and room service (limited hours)

Sleep

– Blackout drapes/curtains and bed sheets

Bathroom – Private bathroom, shower, a toilet with electronic bidet and slippers

Practical – Safe, desk and phone

Comfort – Climate-controlled air conditioning and daily housekeeping

Non-Smoking

Executive Single Room

Photos of Executive Single Room

Room amenities

39 sq m

Sleeps 2

1 Double Bed

More details

Room information

Bed details

Sleeps

Max people: 2Max adults: 1Max children: 1

Room details

1 Double Bed

39 square metres m2

Internet – Free WiFi and wired Internet access

Entertainment – 26-inch TV with cable channels

Food & Drink – Fridge, electric kettle and room service (limited hours)

Sleep

– Blackout drapes/curtains and bed sheets

Bathroom – Private bathroom, shower/bathtub combination, a toilet with electronic bidet and slippers

Practical – Safe, desk and phone

Comfort – Climate-controlled air conditioning and daily housekeeping

Non-Smoking

Barrier-Free Room (Shower Only, No Bathtub)

Photos of Barrier-Free Room (Shower Only, No Bathtub)

4/5 guest room rating

Room amenities

26 sq m

Sleeps 3

2 Single Beds

More details

Room information

Bed details

Sleeps

Max people: 3Max adults: 2Max children: 2

Room details

2 Single Beds

26 square metres m2

Internet – Free WiFi and wired Internet access

Entertainment – 26-inch TV with cable channels

Food & Drink – Fridge, electric kettle and room service (limited hours)

Sleep

– Blackout drapes/curtains and bed sheets

Bathroom – Private bathroom, shower, a toilet with electronic bidet and slippers

Practical – Safe, desk and phone

Comfort – Climate-controlled air conditioning and daily housekeeping

Accessibility – Wheelchair accessible

Non-Smoking

Standard Single Room

Photos of Standard Single Room

4.4/5 guest room rating

Room amenities

20 sq m

Sleeps 2

1 Double Bed

More details

Room information

Bed details

Sleeps

Max people: 2Max adults: 1Max children: 1

Room details

1 Double Bed

20 square metres m2

Internet – Free WiFi and wired Internet access

Entertainment – 26-inch TV with cable channels

Food & Drink – Fridge, electric kettle and room service (limited hours)

Sleep

– Blackout drapes/curtains and bed sheets

Bathroom – Private bathroom, shower/bathtub combination, a toilet with electronic bidet and slippers

Practical – Safe, desk and phone

Comfort – Climate-controlled air conditioning and daily housekeeping

Non-Smoking

Golden Double Suite

Photos of Golden Double Suite

Room amenities

72 sq m

Sleeps 3

1 Queen Bed

More details

Room information

Bed details

Sleeps

Max people: 3Max adults: 2Max children: 2

Room details

1 Queen Bed

72 square metres m2

Internet – Free WiFi and wired Internet access

Entertainment – 26-inch TV with cable channels

Food & Drink – Fridge, electric kettle and room service (limited hours)

Sleep

– Blackout drapes/curtains and bed sheets

Bathroom – Private bathroom, shower/bathtub combination, a toilet with electronic bidet and slippers

Practical – Safe, desk and phone

Comfort – Climate-controlled air conditioning and daily housekeeping

Non-Smoking

Deluxe Single Room

Photos of Deluxe Single Room

4.6/5 guest room rating

Room amenities

28 sq m

Sleeps 2

1 Double Bed

More details

Room information

Bed details

Sleeps

Max people: 2Max adults: 1Max children: 1

Room details

1 Double Bed

28 square metres m2

Internet – Free WiFi and wired Internet access

Entertainment – 26-inch TV with cable channels

Food & Drink – Fridge, electric kettle and room service (limited hours)

Sleep

– Blackout drapes/curtains and bed sheets

Bathroom – Private bathroom, shower/bathtub combination, a toilet with electronic bidet and slippers

Practical – Safe, desk and phone

Comfort – Climate-controlled air conditioning and daily housekeeping

Non-Smoking

Standard Twin Room, 2 Single Beds

Photos of Standard Twin Room, 2 Single Beds

4.7/5 guest room rating

Room amenities

23 sq m

City view

Sleeps 3

2 Single Beds

More details

Room information

Bed details

Sleeps

Max people: 3Max adults: 2Max children: 2

Room details

2 Single Beds

23 square metres m2 room with city views

Internet – Free WiFi and wired Internet access

Entertainment – 26-inch TV with cable channels

Food & Drink – Fridge, electric kettle and room service (limited hours)

Sleep

– Blackout drapes/curtains and bed sheets

Bathroom – Private bathroom, shower/bathtub combination, a toilet with electronic bidet and slippers

Practical – Safe, desk and phone

Comfort – Climate-controlled air conditioning and daily housekeeping

Non-Smoking

Deluxe Triple Room (Shower Only, no Bathtub)

Photos of Deluxe Triple Room (Shower Only, no Bathtub)

Room amenities

27 sq m

Sleeps 4

1 Double Bed and 1 Single Bed

More details

Room information

Bed details

Sleeps

Max people: 4Max adults: 3Max children: 3

Room details

1 Double Bed and 1 Single Bed

27 square metres m2

Internet – Free WiFi and wired Internet access

Entertainment – 26-inch TV with cable channels

Food & Drink – Fridge, electric kettle and room service (limited hours)

Sleep

– Blackout drapes/curtains and bed sheets

Bathroom – Private bathroom, shower, a toilet with electronic bidet and slippers

Practical – Safe, desk and phone

Comfort – Climate-controlled air conditioning and daily housekeeping

Non-Smoking

Deluxe Twin Room

Photos of Deluxe Twin Room

4.8/5 guest room rating

Room amenities

28 sq m

Sleeps 3

1 Double Bed and 1 Single Bed

More details

Room information

Bed details

Sleeps

Max people: 3Max adults: 2Max children: 2

Room details

1 Double Bed and 1 Single Bed

28 square metres m2

Internet – Free WiFi and wired Internet access

Entertainment – 26-inch TV with cable channels

Food & Drink – Fridge, electric kettle and room service (limited hours)

Sleep

– Blackout drapes/curtains and bed sheets

Bathroom – Private bathroom, shower/bathtub combination, a toilet with electronic bidet and slippers

Practical – Safe, desk and phone

Comfort – Climate-controlled air conditioning and daily housekeeping

Non-Smoking

Standard Double Room

Photos of Standard Double Room

4.5/5 guest room rating

Room amenities

23 sq m

Sleeps 3

1 Double Bed

More details

Room information

Bed details

Sleeps

Max people: 3Max adults: 2Max children: 2

Room details

1 Double Bed

23 square metres m2

Internet – Free WiFi and wired Internet access

Entertainment – 26-inch TV with cable channels

Food & Drink – Fridge, electric kettle and room service (limited hours)

Sleep

– Blackout drapes/curtains and bed sheets

Bathroom – Private bathroom, shower/bathtub combination, a toilet with electronic bidet and slippers

Practical – Safe, desk and phone

Comfort – Climate-controlled air conditioning and daily housekeeping

Non-Smoking

Deluxe Double Room, 1 Double Bed

Photos of Deluxe Double Room, 1 Double Bed

4.5/5 guest room rating

Room amenities

28 sq m

Sleeps 3

1 Double Bed

More details

Room information

Bed details

Sleeps

Max people: 3Max adults: 2Max children: 2

Room details

1 Double Bed

28 square metres m2

Internet – Free WiFi and wired Internet access

Entertainment – 26-inch TV with cable channels

Food & Drink – Fridge, electric kettle and room service (limited hours)

Sleep

– Blackout drapes/curtains and bed sheets

Bathroom – Private bathroom, shower/bathtub combination, a toilet with electronic bidet and slippers

Practical – Safe, desk and phone

Comfort – Climate-controlled air conditioning and daily housekeeping

Non-Smoking

Triple Room

4.5/5 guest room rating

Room amenities

28 sq m

Sleeps 4

3 Single Beds

More details

Room information

Bed details

Sleeps

Max people: 4Max adults: 3Max children: 3

Room details

3 Single Beds

28 square metres m2

Internet – Free WiFi and wired Internet access

Entertainment – 26-inch TV with cable channels

Food & Drink – Fridge, electric kettle and room service (limited hours)

Sleep

– Blackout drapes/curtains and bed sheets

Bathroom – Private bathroom, shower/bathtub combination, a toilet with electronic bidet and slippers

Practical – Safe, desk and phone

Comfort – Climate-controlled air conditioning and daily housekeeping

Non-Smoking

Quadruple Room

4.8/5 guest room rating

Room amenities

32 sq m

Sleeps 5

2 Double Beds

More details

Room information

Bed details

Sleeps

Max people: 5Max adults: 4Max children: 4

Room details

2 Double Beds

32 square metres m2

Internet – Free WiFi and wired Internet access

Entertainment – 26-inch TV with cable channels

Food & Drink – Fridge, electric kettle and room service (limited hours)

Sleep

– Blackout drapes/curtains and bed sheets

Bathroom – Private bathroom, shower/bathtub combination, a toilet with electronic bidet and slippers

Practical – Safe, desk and phone

Comfort – Climate-controlled air conditioning and daily housekeeping

Non-Smoking
Rating 5 - Excellent. 346 out of 992 reviews
Rating 4 - Good. 522 out of 992 reviews
Rating 3 - Okay. 93 out of 992 reviews
Rating 2 - Poor. 26 out of 992 reviews
Rating 1 - Terrible. 5 out of 992 reviews
3.9/5
Property conditions & facilities
Stayed 1 night in Oct 2020
Liked: Cleanliness, staff & service, property conditions & facilities
整體還可以,只是停車限制太多,我住房未開車,結果我女兒來找不給我們停,我是覺得一房一車位的額度應該不過分。
Stayed 1 night in Oct 2020
Liked: Cleanliness, staff & service, property conditions & facilities, room comfort
Stayed 2 nights in Sep 2020
Liked: Cleanliness, staff & service, property conditions & facilities, room comfort
Nice and recommend to stay !
Only TV set is old, All other is great, good Resturant and cafe. Will chose to stay next time again.
Stayed 3 nights in Jun 2020
Disliked: Cleanliness, amenities, property conditions & facilities
No "attention" such that one senior fell down from stairs.
Stayed 3 nights in Feb 2020
Stay in the know with the Expedia app
Get real-time notifications, view your trip details and access mobile-only deals.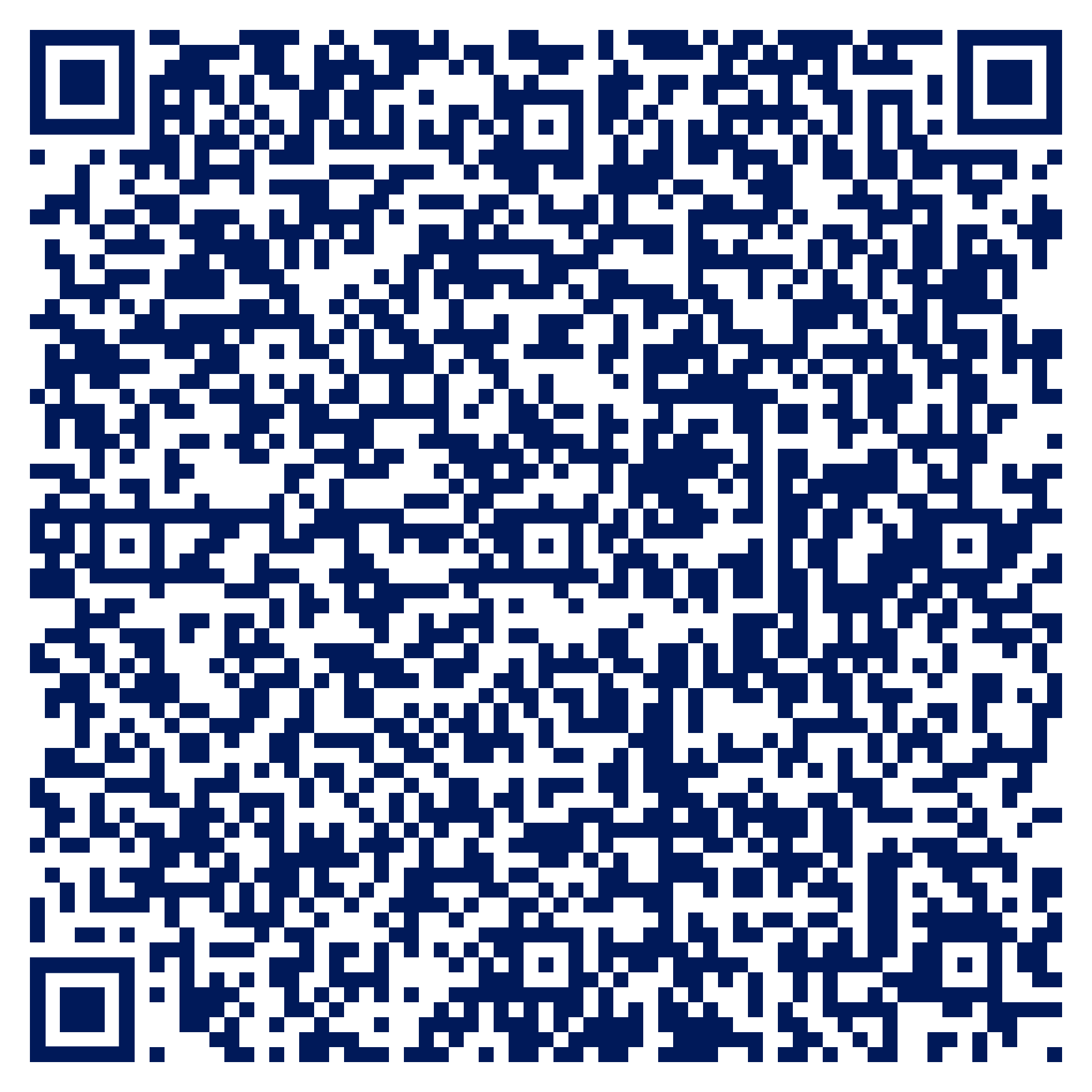 Scan the QR code