Overview of Sheen Falls Lodge
Choose dates to view prices
Suite (Oscars)

Room amenities

86 sq m

Sleeps 2

1 King Bed OR 1 Single Bed

More details

Room information

Bed details

Sleeps

Max people: 2Max adults: 20

Room details

1 King Bed or 1 Single Bed

86 square metres m2

Internet – Free WiFi

Entertainment – Plasma TV with cable channels

Food & Drink – Espresso maker, electric kettle, 24-hour room service and free bottled water

Sleep

– Premium bedding, blackout drapes/curtains, turn-down service and bed sheets

Bathroom – Private bathroom, shower/bathtub combination, bathrobes and slippers

Practical – Safe, free newspaper and iron/ironing board

Comfort – Daily housekeeping

Need to know – No cots (infant beds) or rollaway/extra beds available

Non-Smoking

Connecting/adjoining rooms can be requested, subject to availability

Cottage (Little Hay)

Photos of Cottage (Little Hay)

Room amenities

Sleeps 4

2 King Beds OR 1 King Bed and 1 Single Bed

More details

Room information

Bed details

Sleeps

Max people: 4Max adults: 40

Room details

2 King Beds or 1 King Bed and 1 Single Bed

Internet – Free WiFi

Entertainment – Plasma TV with cable channels

Food & Drink – Espresso maker, electric kettle, 24-hour room service and free bottled water

Sleep

– Premium bedding, blackout drapes/curtains, turn-down service and bed sheets

Bathroom – Private bathroom, shower/bathtub combination, bathrobes and slippers

Practical – Safe, free newspaper and iron/ironing board

Comfort – Daily housekeeping

Need to know – No cots (infant beds) or rollaway/extra beds available

Non-Smoking

Connecting/adjoining rooms can be requested, subject to availability

Suite (Falls View)

Photos of Suite (Falls View)

Room amenities

74 sq m

Sleeps 5

1 King Bed OR 1 Single Bed

More details

Room information

Bed details

Sleeps

Max people: 5Max adults: 2Max children: 3

Room details

1 King Bed or 1 Single Bed

74 square metres m2

Internet – Free WiFi

Entertainment – Plasma TV with cable channels

Food & Drink – Espresso maker, electric kettle, 24-hour room service and free bottled water

Sleep

– Premium bedding, blackout drapes/curtains, turn-down service and bed sheets

Bathroom – Private bathroom, shower/bathtub combination, bathrobes and slippers

Practical – Safe, free newspaper and iron/ironing board

Comfort – Daily housekeeping

Need to know – No cots (infant beds) or rollaway/extra beds available

Non-Smoking

Connecting/adjoining rooms can be requested, subject to availability

Suite (Master, Falls)

Photos of Suite (Master, Falls)

Room amenities

125 sq m

Sleeps 2

1 King Bed OR 1 Single Bed

More details

Room information

Bed details

Sleeps

Max people: 2Max adults: 20

Room details

1 King Bed or 1 Single Bed

125 square metres m2

Internet – Free WiFi

Entertainment – Plasma TV with cable channels

Food & Drink – Espresso maker, electric kettle, 24-hour room service and free bottled water

Sleep

– Premium bedding, blackout drapes/curtains, turn-down service and bed sheets

Bathroom – Private bathroom, shower/bathtub combination, bathrobes and slippers

Practical – Safe, free newspaper and iron/ironing board

Comfort – Daily housekeeping

Need to know – No cots (infant beds) or rollaway/extra beds available

Non-Smoking

Connecting/adjoining rooms can be requested, subject to availability

Suite, Bay View

Photos of Suite, Bay View

Room amenities

74 sq m

Sleeps 2

1 King Bed OR 1 Single Bed

More details

Room information

Bed details

Sleeps

Max people: 2Max adults: 20

Room details

1 King Bed or 1 Single Bed

74 square metres m2

Internet – Free WiFi

Entertainment – Plasma TV with cable channels

Food & Drink – Espresso maker, electric kettle, 24-hour room service and free bottled water

Sleep

– Premium bedding, blackout drapes/curtains, turn-down service and bed sheets

Bathroom – Private bathroom, shower/bathtub combination, bathrobes and slippers

Practical – Safe, free newspaper and iron/ironing board

Comfort – Daily housekeeping

Need to know – No cots (infant beds) or rollaway/extra beds available

Non-Smoking

Connecting/adjoining rooms can be requested, subject to availability

Cottage (Garden)

Photos of Cottage (Garden)

Room amenities

Sleeps 4

1 King Bed and 1 Single Bed

More details

Room information

Bed details

Sleeps

Max people: 4Max adults: 40

Room details

1 King Bed and 1 Single Bed

Internet – Free WiFi

Entertainment – Plasma TV with cable channels

Food & Drink – Espresso maker, electric kettle, 24-hour room service and free bottled water

Sleep

– Premium bedding, blackout drapes/curtains, turn-down service and bed sheets

Bathroom – Private bathroom, shower/bathtub combination, bathrobes and slippers

Practical – Safe, free newspaper and iron/ironing board

Comfort – Daily housekeeping

Need to know – No cots (infant beds) or rollaway/extra beds available

Non-Smoking

Connecting/adjoining rooms can be requested, subject to availability

Signature Suite

Photos of Signature Suite

Room amenities

Sleeps 2

1 King Bed OR 1 Single Bed

More details

Room information

Bed details

Sleeps

Max people: 2Max adults: 20

Room details

1 King Bed or 1 Single Bed

Internet – Free WiFi

Entertainment – Plasma TV with cable channels

Food & Drink – Espresso maker, electric kettle, 24-hour room service and free bottled water

Sleep

– Premium bedding, blackout drapes/curtains, turn-down service and bed sheets

Bathroom – Private bathroom, shower/bathtub combination, bathrobes and slippers

Practical – Safe, free newspaper and iron/ironing board

Comfort – Daily housekeeping

Need to know – No cots (infant beds) or rollaway/extra beds available

Non-Smoking

Connecting/adjoining rooms can be requested, subject to availability

Cottage (Mariannes)

Photos of Cottage (Mariannes)

Room amenities

Sleeps 4

2 King Beds OR 1 King Bed and 1 Single Bed

More details

Room information

Bed details

Sleeps

Max people: 4Max adults: 40

Room details

2 King Beds or 1 King Bed and 1 Single Bed

Internet – Free WiFi

Entertainment – Plasma TV with cable channels

Food & Drink – Espresso maker, electric kettle, 24-hour room service and free bottled water

Sleep

– Premium bedding, blackout drapes/curtains, turn-down service and bed sheets

Bathroom – Private bathroom, shower/bathtub combination, bathrobes and slippers

Practical – Safe, free newspaper and iron/ironing board

Comfort – Daily housekeeping

Need to know – No cots (infant beds) or rollaway/extra beds available

Non-Smoking

Connecting/adjoining rooms can be requested, subject to availability

Villa (Bay)

Room amenities

Sleeps 8

4 King Beds OR 4 Single Beds

More details

Room information

Bed details

Sleeps

Max people: 8Max adults: 80

Room details

4 King Beds or 4 Single Beds

Internet – Free WiFi

Entertainment – Plasma TV with cable channels

Food & Drink – Espresso maker, electric kettle, 24-hour room service and free bottled water

Sleep

– Premium bedding, blackout drapes/curtains, turn-down service and bed sheets

Bathroom – Private bathroom, shower/bathtub combination, bathrobes and slippers

Practical – Safe, free newspaper and iron/ironing board

Comfort – Daily housekeeping

Need to know – No cots (infant beds) or rollaway/extra beds available

Non-Smoking

Connecting/adjoining rooms can be requested, subject to availability

Classic Room

5/5 guest room rating

Room amenities

39 sq m

Sleeps 2

1 Double Bed

More details

Room information

Bed details

Sleeps

Max people: 2Max adults: 2Max children: 1

Room details

1 Double Bed

39 square metres m2

Internet – Free WiFi

Entertainment – Plasma TV with cable channels

Food & Drink – Espresso maker, electric kettle, 24-hour room service and free bottled water

Sleep

– Premium bedding, blackout drapes/curtains, turn-down service and bed sheets

Bathroom – Private bathroom, shower/bathtub combination, bathrobes and slippers

Practical – Safe, free newspaper and iron/ironing board

Comfort – Daily housekeeping

Accessibility – Wheelchair-width doorways, bathroom emergency pull cord, grab bar near toilet, wheelchair accessible and low-height view port in door

Need to know – No cots (infant beds) or rollaway/extra beds available

Non-Smoking

Connecting/adjoining rooms can be requested, subject to availability

Estate Room

Room amenities

61 sq m

Sleeps 2

1 Double Bed

More details

Room information

Bed details

Sleeps

Max people: 2Max adults: 2Max children: 1

Room details

1 Double Bed

61 square metres m2

Internet – Free WiFi

Entertainment – Plasma TV with cable channels

Food & Drink – Espresso maker, electric kettle, 24-hour room service and free bottled water

Sleep

– Premium bedding, blackout drapes/curtains, turn-down service and bed sheets

Bathroom – Private bathroom, shower/bathtub combination, bathrobes and slippers

Practical – Safe, free newspaper and iron/ironing board

Comfort – Daily housekeeping

Need to know – No cots (infant beds) or rollaway/extra beds available

Non-Smoking

Connecting/adjoining rooms can be requested, subject to availability

Superior Room (Superior Deluxe)

Photos of Superior Room (Superior Deluxe)

5/5 guest room rating

Room amenities

47 sq m

Sleeps 2

1 King Bed

More details

Room information

Bed details

Sleeps

Max people: 2Max adults: 2Max children: 1

Room details

1 King Bed

47 square metres m2

Internet – Free WiFi

Entertainment – Plasma TV with cable channels

Food & Drink – Espresso maker, electric kettle, 24-hour room service and free bottled water

Sleep

– Premium bedding, blackout drapes/curtains, turn-down service and bed sheets

Bathroom – Private bathroom, shower/bathtub combination, bathrobes and slippers

Practical – Safe, free newspaper and iron/ironing board

Comfort – Daily housekeeping

Need to know – No cots (infant beds) or rollaway/extra beds available

Non-Smoking

Connecting/adjoining rooms can be requested, subject to availability

Deluxe Room

5/5 guest room rating

Room amenities

41 sq m

Sleeps 2

1 Double Bed

More details

Room information

Bed details

Sleeps

Max people: 2Max adults: 2Max children: 1

Room details

1 Double Bed

41 square metres m2

Internet – Free WiFi

Entertainment – Plasma TV with cable channels

Food & Drink – Espresso maker, electric kettle, 24-hour room service and free bottled water

Sleep

– Premium bedding, blackout drapes/curtains, turn-down service and bed sheets

Bathroom – Private bathroom, shower/bathtub combination, bathrobes and slippers

Practical – Safe, free newspaper and iron/ironing board

Comfort – Daily housekeeping

Need to know – No cots (infant beds) or rollaway/extra beds available

Non-Smoking

Connecting/adjoining rooms can be requested, subject to availability
Rating 5 - Excellent. 206 out of 262 reviews
Rating 4 - Good. 42 out of 262 reviews
Rating 3 - Okay. 6 out of 262 reviews
Rating 2 - Poor. 7 out of 262 reviews
Rating 1 - Terrible. 1 out of 262 reviews
4.7/5
Property conditions & facilities
Stayed 3 nights in Oct 2020
Liked: Cleanliness, staff & service, property conditions & facilities, room comfort
Stayed 1 night in Mar 2020
Liked: Cleanliness, staff & service, amenities, property conditions & facilities
Stayed 1 night in Feb 2020
Liked: Cleanliness, staff & service, property conditions & facilities, room comfort
Relax
A very pleasant 5 star hotel to stay in. Beautiful location and the right balance between warmth and courtesy. Excellent food.
Stayed 2 nights in Feb 2020
Liked: Cleanliness, staff & service, property conditions & facilities, room comfort
Really lovely place to go to completely switch off for a few days. Equally lovely town and surroundings if you get good weather to wander around. We were staying there during a storm but were happy to be indoors.
Stayed 3 nights in Feb 2020
Stay in the know with the Expedia app
Get real-time notifications, view your trip details and access mobile-only deals.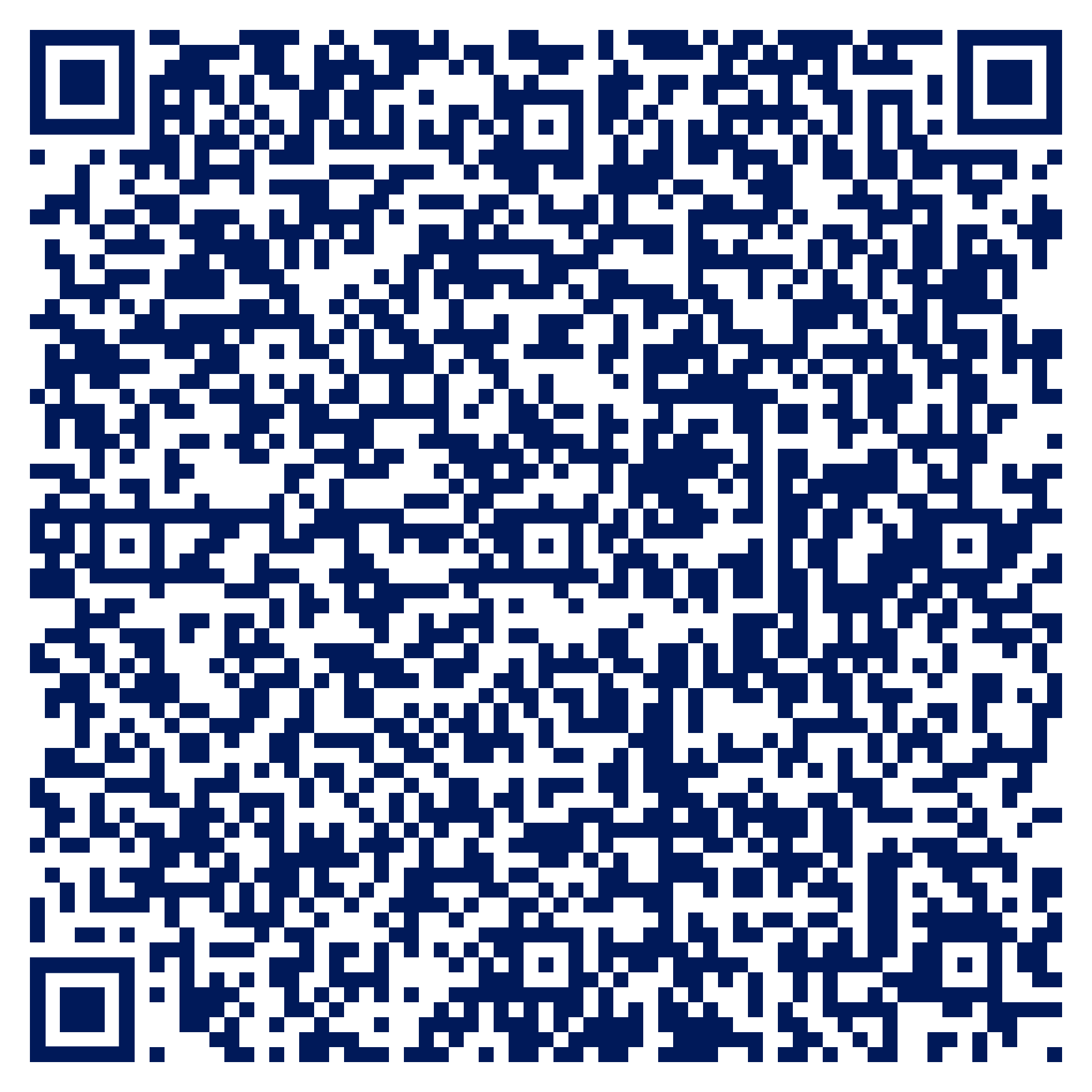 Scan the QR code