Stay flexible. We recommend reviewing hotel and airline cancellation change policies before booking in case your plans change.
Please check government advisories before booking and traveling.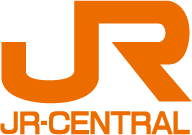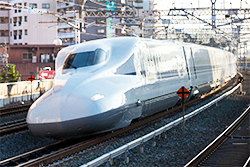 The most comfortable way to explore Japan
Japan is a hugely popular travel destination. Here we take a look at some of the best ways of getting about how to visit the country's main sightseeing areas. Japan's main island of Honshu, Kyushu and Hokkaido are served by a network of high-speed trains (bullet trains), known locally as Shinkansen, that connect Tokyo with most of the country's major cities. Among them, the Tokaido Shinkansen operated by Central Japan Railway Company (JR Central) connects Japan's three largest metropolitan areas, Tokyo, Nagoya and Osaka, and is world-famous for their unparalleled punctuality, comfort and safety. This is one of Japan's greatest technological achievements and rightly commands respect and admiration from around the world. If you're visiting Japan, a ride on Shinkansen will give you a great memory that lasts a lifetime!
Fast and frequent!
It takes just about 2.5 hours to travel the about 550 km between Tokyo and Osaka. The Tokaido Shinkansen departs every 3 minutes during peak hours! This service provides amazing transportation capacity, moving 477,000 passengers a day.
※Data above as of 2018.
Safe and punctual!
The Tokaido Shinkansen has a proven safety record over more than 50 years of operation. The annual average delay per service is 0.9 minutes!
※Data above as of 2018.
Comfortable and relaxing environment!
The seats are wide and stable, giving barely any feeling of vibration, and the inside of the train carriages is spotlessly clean, adding to the quality of the journey. What's more, there are no seat belts and you are free to eat and drink on the train!
Popular Sightseeing Areas Accessible by Shinkansen
TOKYO
Tokyo's metropolitan region is the most populated urban center in the world, and home to towering skyscrapers, ancient art, and pretty cherry blossoms.
Go to the top of a skyscraper for views of Mount Fuji, before coming back down to earth in vibrant Shinjuku, home to many of Tokyo's hippest shops and on-trend restaurants. Don't miss the chance to see the country's spiritual side at the temples in Asakusa, and wander through the past at the national museum and the palace.
KYOTO
Once the capital of Japan, Kyoto retains many of the temples, shrines, and palaces built within this period. Step back in time as you explore the city's many World Heritage Sites, wander the landscaped gardens, picnic beneath the cherry blossoms, and indulge in a traditional tea ceremony and kaiseki meal.
Kyoto also has a modern side, so don't miss the colourful restaurants at buzzing Nishiki Market and the sweeping views from atop the landmark tower, before getting up close and personal with the wild snow monkeys at Arashiyama and the giant salamanders at the aquarium.
OSAKA
Osaka is a charming, relaxed city best known for its food, fun and nightlife—with some history and culture peeking through. Osaka is about only 2.5 hours Shinkansen ride from Tokyo, but has a very different personality to Japan's capital city. Hop off the bullet train into an area of exciting nightlife, shopping, delicious food and straight-talking, friendly locals.
Osaka also has a historical side, the castle in Osaka city is a great place to discover more about Japanese history and to wander the beautiful grounds, especially during cherry blossom season in April when the sakura blooms and the weather is often at its best.
Before Taking a Shinkansen Journey…