Search results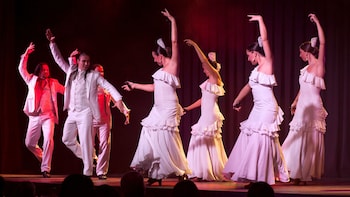 Live Flamenco Show at Gran Casino Costa Brava
by Viatges Alegret
Picks up from select hotels
Duration 5h Free cancellation available
Enjoy the elegance and passion of a unique flamenco show for a memorable evening at the Flamenco Gran Casino. Have cocktails on the beach of the famous Costa...
Live Flamenco Show at Gran Casino Costa Brava
Picks up from select hotels
Duration 5h Free cancellation available
per adult AU$60 AU$60
Price is AU$60
per adult
Free cancellation available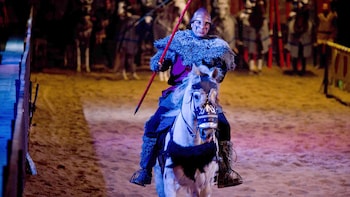 Medieval Jousting & Flamenco Show at Tordera Castle
by Viatges Alegret
Picks up from select hotels
Duration 4h Free cancellation available
Step back into the Middle Ages with a banquet featuring lords, knights and traditional entertainment, complete with a jousting match. This excursion brings y...
Medieval Jousting & Flamenco Show at Tordera Castle
Picks up from select hotels
Duration 4h Free cancellation available
per adult AU$71 AU$71
Price is AU$71
per adult
Free cancellation available