Overview of Splash Beach Resort, Mai Khao, Phuket
Choose dates to view prices
Deluxe Twin Room, 2 Single Beds (No Balcony)

Photos of Deluxe Twin Room, 2 Single Beds (No Balcony)

Room amenities

30 sq m

Resort view

Sleeps 2

2 Single Beds

More details

Room information

Bed details

Sleeps

Max people: 2Max adults: 2Max children: 1

Room details

2 Single Beds

30 square metres m2 room with resort views

Layout – Separate sitting area

Internet – Free WiFi

Entertainment – 32-inch flat-screen TV with satellite channels

Food & Drink – Fridge, minibar (stocked with some free items), 24-hour room service and free bottled water

Sleep

– Blackout drapes/curtains and bed sheets

Bathroom – Private bathroom, bathrobes and a shower with a rainfall showerhead

Practical – Laptop-compatible safe, laptop workspace and phone

Comfort – Air conditioning and daily housekeeping

Accessibility – Wheelchair-width doorways and wheelchair accessible

Need to know – No rollaway/extra beds available

Non-Smoking

Connecting/adjoining rooms can be requested, subject to availability

Deluxe Room, 1 King Bed, Balcony

Photos of Deluxe Room, 1 King Bed, Balcony

3.9/5 guest room rating

Room amenities

34 sq m

Resort view

Sleeps 3

1 King Bed

More details

Room information

Bed details

Sleeps

Max people: 3Max adults: 2Max children: 2

Room details

1 King Bed

34 square metres m2 room, balcony with resort views

Layout – Separate sitting area

Internet – Free WiFi

Entertainment – 32-inch flat-screen TV with satellite channels

Food & Drink – Fridge, minibar (stocked with some free items), 24-hour room service and free bottled water

Sleep

– Blackout drapes/curtains and bed sheets

Bathroom – Private bathroom, bathrobes and a shower with a rainfall showerhead

Practical – Laptop-compatible safe, laptop workspace and phone

Comfort – Air conditioning and daily housekeeping

Accessibility – Wheelchair-width doorways and wheelchair accessible

Need to know – No rollaway/extra beds available

Non-Smoking

Connecting/adjoining rooms can be requested, subject to availability

Executive Room, 1 King Bed, Balcony

Photos of Executive Room, 1 King Bed, Balcony

Room amenities

32 sq m

Resort view

Sleeps 3

1 King Bed

More details

Room information

Bed details

Sleeps

Max people: 3Max adults: 2Max children: 2

Room details

1 King Bed

32 square metres m2 room, balcony with resort views

Layout – Separate sitting area

Internet – Free WiFi

Entertainment – 32-inch flat-screen TV with satellite channels

Food & Drink – Fridge, minibar (stocked with some free items), 24-hour room service and free bottled water

Sleep

– Blackout drapes/curtains and bed sheets

Bathroom – Private bathroom, bathrobes and a shower with a rainfall showerhead

Practical – Laptop-compatible safe, laptop workspace and phone

Comfort – Air conditioning and daily housekeeping

Accessibility – Wheelchair-width doorways and wheelchair accessible

Need to know – No rollaway/extra beds available

Non-Smoking

Connecting/adjoining rooms can be requested, subject to availability

Executive Suite, 1 Bedroom, Balcony (Family)

Photos of Executive Suite, 1 Bedroom, Balcony (Family)

Room amenities

70 sq m

Resort view

Sleeps 5

1 King Bed and 2 Single Bunk Beds

More details

Room information

Bed details

Sleeps

Max people: 5Max adults: 3Max children: 4

Room details

1 King Bed and 2 Single Bunk Beds

70 square metres m2 room, balcony with resort views

Layout – Bedroom and sitting area

Internet – Free WiFi

Entertainment – 32-inch flat-screen TV with satellite channels

Food & Drink – Fridge, minibar (stocked with some free items), 24-hour room service and free bottled water

Sleep

– Blackout drapes/curtains and bed sheets

Bathroom – Private bathroom, bathrobes and a shower with a rainfall showerhead

Practical – Laptop-compatible safe, laptop workspace and phone; rollaway/extra beds available on request

Comfort – Air conditioning and daily housekeeping

Accessibility – Wheelchair-width doorways and wheelchair accessible

Non-Smoking

Connecting/adjoining rooms can be requested, subject to availability

Executive Suite, 1 Bedroom (Family, No Balcony)

Photos of Executive Suite, 1 Bedroom (Family, No Balcony)

Room amenities

50 sq m

Resort view

Sleeps 4

1 King Bed

More details

Room information

Bed details

Sleeps

Max people: 4Max adults: 3Max children: 3

Room details

1 King Bed

50 square metres m2 room with resort views

Layout – Bedroom, dining area and sitting area

Internet – Free WiFi

Entertainment – 32-inch flat-screen TV with satellite channels

Food & Drink – Fridge, minibar (stocked with some free items), 24-hour room service and free bottled water

Sleep

– Blackout drapes/curtains and bed sheets

Bathroom – Private bathroom, bathrobes and a shower with a rainfall showerhead

Practical – Laptop-compatible safe, laptop workspace and phone; rollaway/extra beds available on request

Comfort – Air conditioning and daily housekeeping

Accessibility – Wheelchair-width doorways and wheelchair accessible

Non-Smoking

Connecting/adjoining rooms can be requested, subject to availability

Family Suite, 1 Bedroom (No Balcony)

Photos of Family Suite, 1 Bedroom (No Balcony)

4.8/5 guest room rating

Room amenities

70 sq m

Resort view

Sleeps 5

1 King Bed and 2 Single Bunk Beds

More details

Room information

Bed details

Sleeps

Max people: 5Max adults: 3Max children: 4

Room details

1 King Bed and 2 Single Bunk Beds

70 square metres m2 room with resort views

Layout – Bedroom, living room and dining area

Internet – Free WiFi

Entertainment – 32-inch flat-screen TV with satellite channels

Food & Drink – Fridge, minibar (stocked with some free items), 24-hour room service and free bottled water

Sleep

– Blackout drapes/curtains and bed sheets

Bathroom – Private bathroom, bathrobes and a shower with a rainfall showerhead

Practical – Laptop-compatible safe, laptop workspace and phone; rollaway/extra beds available on request

Comfort – Air conditioning and daily housekeeping

Accessibility – Wheelchair-width doorways and wheelchair accessible

Non-Smoking

Connecting/adjoining rooms can be requested, subject to availability

Family Suite, 1 Bedroom (Executive, Family, No Balcony)

Photos of Family Suite, 1 Bedroom (Executive, Family, No Balcony)

Room amenities

70 sq m

Resort view

Sleeps 5

1 King Bed and 2 Single Bunk Beds

More details

Room information

Bed details

Sleeps

Max people: 5Max adults: 3Max children: 4

Room details

1 King Bed and 2 Single Bunk Beds

70 square metres m2 room with resort views

Layout – Bedroom, dining area and sitting area

Internet – Free WiFi

Entertainment – 32-inch flat-screen TV with satellite channels

Food & Drink – Fridge, minibar (stocked with some free items), 24-hour room service and free bottled water

Sleep

– Blackout drapes/curtains and bed sheets

Bathroom – Private bathroom, bathrobes and a shower with a rainfall showerhead

Practical – Laptop-compatible safe, laptop workspace and phone; rollaway/extra beds available on request

Comfort – Air conditioning and daily housekeeping

Accessibility – Wheelchair-width doorways and wheelchair accessible

Non-Smoking

Connecting/adjoining rooms can be requested, subject to availability

Family Suite, 1 Bedroom, Balcony

Photos of Family Suite, 1 Bedroom, Balcony

4.2/5 guest room rating

Room amenities

70 sq m

Resort view

Sleeps 5

1 King Bed and 2 Single Bunk Beds

More details

Room information

Bed details

Sleeps

Max people: 5Max adults: 3Max children: 4

Room details

1 King Bed and 2 Single Bunk Beds

70 square metres m2 room, balcony with resort views

Layout – Bedroom, dining area and sitting area

Internet – Free WiFi

Entertainment – 32-inch flat-screen TV with satellite channels

Food & Drink – Fridge, minibar (stocked with some free items), 24-hour room service and free bottled water

Sleep

– Blackout drapes/curtains and bed sheets

Bathroom – Private bathroom, bathrobes and a shower with a rainfall showerhead

Practical – Laptop-compatible safe, laptop workspace and phone; rollaway/extra beds available on request

Comfort – Air conditioning and daily housekeeping

Accessibility – Wheelchair-width doorways and wheelchair accessible

Non-Smoking

Connecting/adjoining rooms can be requested, subject to availability

1 Bedroom Suite with kitchen and Balcony

Photos of 1 Bedroom Suite with kitchen and Balcony

Room amenities

50 sq m

Resort view

Sleeps 4

1 King Bed

More details

Room information

Bed details

Sleeps

Max people: 4Max adults: 3Max children: 3

Room details

1 King Bed

50 square metres m2 room, balcony with resort views

Layout – Bedroom, living room and dining area

Internet – Free WiFi

Entertainment – 32-inch flat-screen TV with satellite channels

Food & Drink – Kitchen with fridge

Sleep

– Blackout drapes/curtains and bed sheets

Bathroom – Private bathroom, bathrobes and a shower with a rainfall showerhead

Practical – Laptop-compatible safe, laptop workspace and phone; rollaway/extra beds available on request

Comfort – Air conditioning and daily housekeeping

Accessibility – Wheelchair-width doorways and wheelchair accessible

Non-Smoking

Connecting/adjoining rooms can be requested, subject to availability

Deluxe Double Double no balcony

Photos of Deluxe Double Double no balcony

3.9/5 guest room rating

Room amenities

32 sq m

Resort view

Sleeps 4

2 Queen Beds

More details

Room information

Bed details

Sleeps

Max people: 4Max adults: 3Max children: 3

Room details

2 Queen Beds

32 square metres m2 room with resort views

Layout – Separate sitting area

Internet – Free WiFi

Entertainment – 32-inch flat-screen TV with satellite channels

Food & Drink – Fridge, minibar (stocked with some free items), 24-hour room service and free bottled water

Sleep

– Blackout drapes/curtains and bed sheets

Bathroom – Private bathroom, bathrobes and a shower with a rainfall showerhead

Practical – Laptop-compatible safe, laptop workspace and phone

Comfort – Air conditioning and daily housekeeping

Accessibility – Wheelchair-width doorways and wheelchair accessible

Need to know – No rollaway/extra beds available

Non-Smoking

Connecting/adjoining rooms can be requested, subject to availability

Deluxe Twin Room, Balcony

Photos of Deluxe Twin Room, Balcony

Room amenities

34 sq m

Resort view

Sleeps 2

2 Single Beds

More details

Room information

Bed details

Sleeps

Max people: 2Max adults: 2Max children: 1

Room details

2 Single Beds

34 square metres m2 room, balcony with resort views

Layout – Separate sitting area

Internet – Free WiFi

Entertainment – 32-inch flat-screen TV with satellite channels

Food & Drink – Fridge, minibar (stocked with some free items), 24-hour room service and free bottled water

Sleep

– Blackout drapes/curtains and bed sheets

Bathroom – Private bathroom, bathrobes and a shower with a rainfall showerhead

Practical – Laptop-compatible safe, laptop workspace and phone

Comfort – Air conditioning and daily housekeeping

Accessibility – Wheelchair-width doorways and wheelchair accessible

Need to know – No rollaway/extra beds available

Non-Smoking

Connecting/adjoining rooms can be requested, subject to availability

Deluxe Double Room, Balcony

Photos of Deluxe Double Room, Balcony

4.3/5 guest room rating

Room amenities

32 sq m

Resort view

Sleeps 4

2 Queen Beds

More details

Room information

Bed details

Sleeps

Max people: 4Max adults: 3Max children: 3

Room details

2 Queen Beds

32 square metres m2 room, balcony with resort views

Layout – Separate sitting area

Internet – Free WiFi

Entertainment – 32-inch flat-screen TV with satellite channels

Food & Drink – Fridge, minibar (stocked with some free items), 24-hour room service and free bottled water

Sleep

– Blackout drapes/curtains and bed sheets

Bathroom – Private bathroom, bathrobes and a shower with a rainfall showerhead

Practical – Laptop-compatible safe, laptop workspace and phone

Comfort – Air conditioning and daily housekeeping

Accessibility – Wheelchair-width doorways and wheelchair accessible

Need to know – No rollaway/extra beds available

Non-Smoking

Connecting/adjoining rooms can be requested, subject to availability

Executive Double Room, Balcony (Double)

Photos of Executive Double Room, Balcony (Double)

3.7/5 guest room rating

Room amenities

34 sq m

Resort view

Sleeps 4

2 Queen Beds

More details

Room information

Bed details

Sleeps

Max people: 4Max adults: 3Max children: 3

Room details

2 Queen Beds

34 square metres m2 room, balcony with resort views

Layout – Separate sitting area

Internet – Free WiFi

Entertainment – 32-inch flat-screen TV with satellite channels

Food & Drink – Fridge, minibar (stocked with some free items), 24-hour room service and free bottled water

Sleep

– Blackout drapes/curtains and bed sheets

Bathroom – Private bathroom, bathrobes and a shower with a rainfall showerhead

Practical – Laptop-compatible safe, laptop workspace and phone

Comfort – Air conditioning and daily housekeeping

Accessibility – Wheelchair-width doorways and wheelchair accessible

Need to know – No rollaway/extra beds available

Non-Smoking

Connecting/adjoining rooms can be requested, subject to availability
Rating 5 - Excellent. 230 out of 433 reviews
Rating 4 - Good. 140 out of 433 reviews
Rating 3 - Okay. 44 out of 433 reviews
Rating 2 - Poor. 15 out of 433 reviews
Rating 1 - Terrible. 4 out of 433 reviews
4.2/5
Property conditions & facilities
Liked: Staff & service, room comfort
Stayed 9 nights in Mar 2020
Liked: Cleanliness, staff & service, amenities, property conditions & facilities
Stayed 2 nights in Sep 2019
Liked: Cleanliness, staff & service, property conditions & facilities
Stayed 2 nights in Feb 2020
Liked: Cleanliness, staff & service, property conditions & facilities, room comfort
Stayed 1 night in Feb 2020
Travelled with family, Travelled with family and small children
The property is big and close the the airport. Many activities for the children and the staff service is good. However, cleanliness is a problem. We walked into our room and there was a cockroach splashed on the bathroom wall, hair everywhere on the floor and the floor was dirty. We asked to change rooms which we did and it was better cleaned. However, the lobby area was also very dirty, public areas and stains on walls. The furniture and cushions were so dirty that the floor was a better spot to sit.
Stayed 6 nights in Jan 2020
Stay in the know with the Expedia app
Get real-time notifications, view your trip details and access mobile-only deals.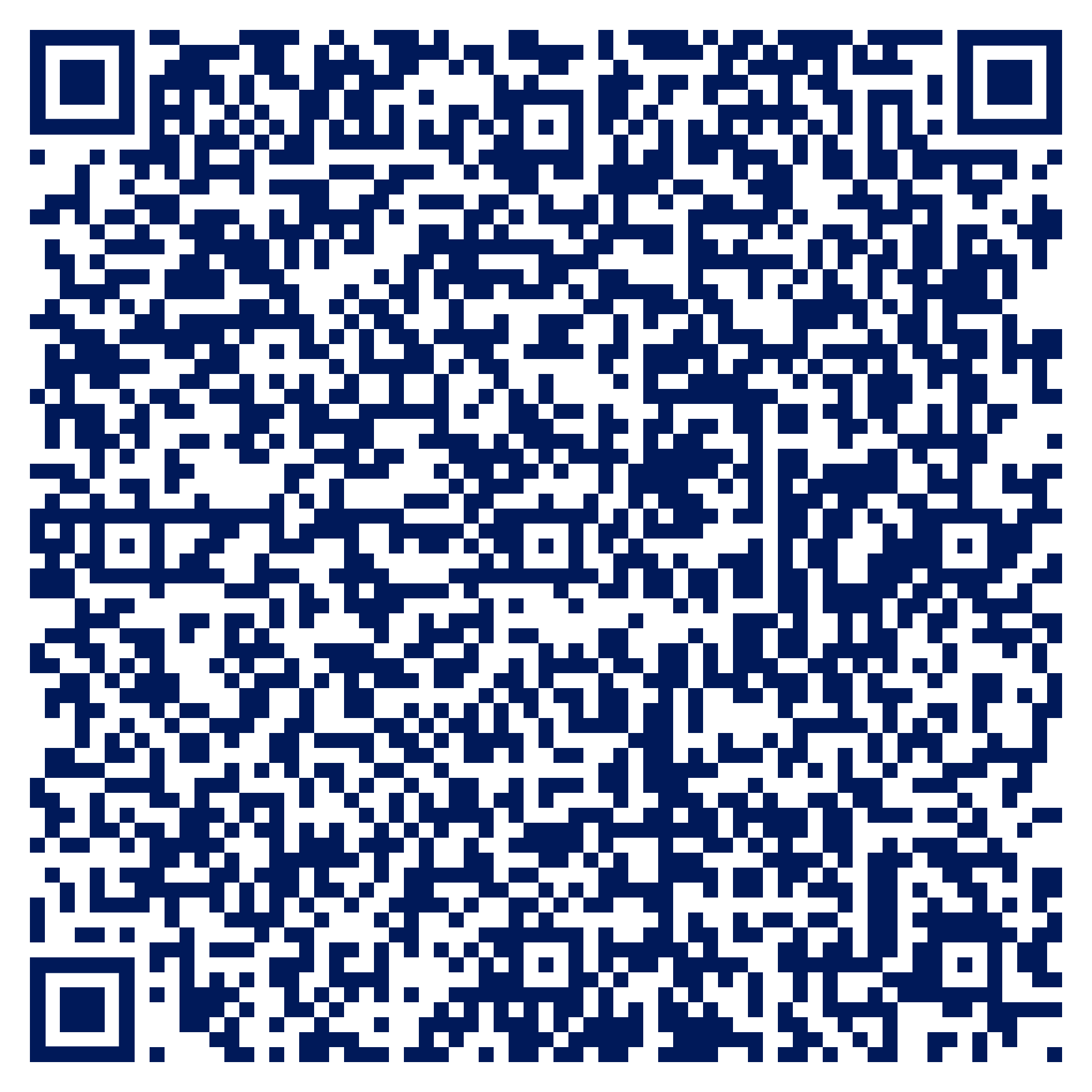 Scan the QR code