Posted on Monday 09 April 2012 in Beach & Islands, Adventure, Shoestring, Family, Summer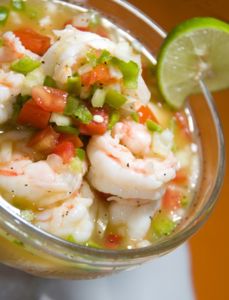 Most tourism companies worldwide are quickly realising the benefits of having a strong online presence, which can help them reach a wide audience of travellers and peak interest among new visitors across the globe. Recently, one country that has been enhancing many of its internet offerings and informative websites is Nicaragua. This up-and-coming destination hotspot in South America is investing almost AUD $3 million into their new advertising campaigns, drawing in a more diverse demographic of guests to explore their culture, attractions, cuisine and historical landmarks.
Aussie travellers can visit the official tourism board's newly designed website for facts and guidebooks to help plan a trip to this country. Representatives say that they hope the new ideas they've presented online will increase curiosity and help raise the reputation of the locale as a fun and thrilling tourist destination.
Several popular travel groups have been giving Nicaragua nods as the ideal place for budget tourists who like to experience adventure travel excursions at wallet-friendly rates. Lonely Planet named the country among one of the best bargain hotspots to venture to in 2011. Aussies will be able to reserve comfortable accommodations and activities at affordable prices due to the current exchange rate. Those who enjoy luxury travel trips can also head to Nicaragua's spa resorts and wellness centres that are often less expensive than other packages in expensive, major cities or in more tourist-driven destinations.
On the tourism board's Facebook page, Nicaragua's travel organisation is offering special giveaways to entice elected travellers to see the new things happening in this small yet vibrant country. The organisation also has a fairly new blog, Twitter account and more to amp up its online presence. The funds allocated for social media, television, radio and website campaigns will continue to be distributed throughout the year for future products and giveaways.
Aussies who are thrill-seekers and like to visit new places off the beaten path can discover the interesting things to see and do in South America on their next holiday abroad. With ideal exchange rates and a fascinating culture, countries like Nicaragua are ideal for tourists of all ages looking to explore new lands and have an unforgettable vacation.