Posted on Wednesday 28 July 2010 in Madrid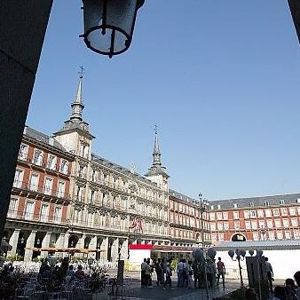 Most Australians are very good at handling the heat but most travelers will want to avoid dealing with high temperatures while on vacation. Fortunately those going on Madrid holidays can do just that.
In a recent study by Hotel.info, Madrid was revealed to be the European city with the highest percentage of rooms that have air conditioning, with 72.7 percent.
The study found that there was a large discrepancy between cities when it came to how many of their hotel rooms have its own air conditioner. Following Madrid was Athens at 69.1 percent, then Budapest at 66.7 percent and then Rome, which has air conditioning in 66.6 percent of its hotel rooms.
On the other side of the coin were cities that are not typically associated with warm weather and thus have less air conditioned hotel rooms. Coming in last was Stockholm at 13 percent, followed by Moscow (23 percent), Warsaw (23.2 percent) and London (26.3 percent).
Paris and Prague were determined to have a percentage of air conditioned hotel rooms at 38.6 and 37.9, respectively.