Posted on Thursday 17 May 2012 in England, London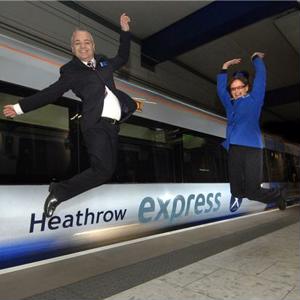 Any Aussie traveller who has braved Heathrow International Airport in London knows that it can be a hectic experience. Experts working at the transportation hub are doing all they can to fix the backed up lines and confusions among visitors, especially before the Olympics begin this summer and there's an even greater influx of tourists going to England.
According to USA Today, some government officials from the U.K. are worried travellers will form a negative opinion about the destination upon arrival due to long queues and questioning that often happens in immigration lines.
While some of the factors that affect the lines can be helped, others are not controlled by the airport, such as weather conditions. If windy skies cause a plane to land ahead or behind schedule, it can cause unexpected backup in the arrival terminals.
"[Long lines sometimes] depend on the wind, over which, with the best will in the world, airlines and the Border Force don't have the control," said Damian Green, British immigration minister.
To combat this issue, the airport is reworking some of their other policies to better handle the unpredictable situations. Officials may be focusing more on non-EU travellers rather than questioning those from Europe on holiday. Some of the airlines have offered their expertise as well, suggesting that border control personnel look for visible risks and focus their efforts on those types of passengers instead of having all go through the same long process.
Travellers who are planning flights to London or anywhere else in the country do have some other options besides going through Heathrow. In the city alone, there are two other nearby airports - Standsted and Gatwick. Both of these facilities may be smaller, but they have available flights coming in from places all over the world so Aussies can bypass some of the lines and stress that may be found in Heathrow. If Aussies are visiting other locales in Europe, taking trains or ferries to the U.K. may be an easier and more wallet-friendly option as well. Either way, officials from the English international airport are doing what they can to alleviate the confusion and wait time as best as possible for the future so travellers will not have to resort to other avenues of arrival.