Posted on Thursday 24 January 2013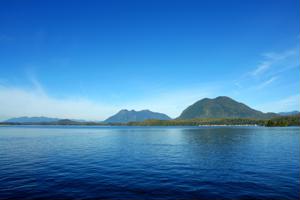 Canada is a popular destination for Australian tourists, and thousands of visitors flock to the wintry northern nation every year to enjoy the country's breathtaking scenery and blend of cultures. Aussies who want to learn more about Canada's First Nations heritage should consider visiting Haida Gwaii, formerly known as the Queen Charlotte Islands.
Rich ancestry
Haida Gwaii, which means "Island of the People" in the Haida language, is an archipelago consisting of around 15 islands located on the coast of northern British Columbia. Separated from the mainland to the east by the Hecate Strait, Haida Gwaii is a particularly beautiful island that has been the home of the Haida people for thousands of years. Boasting rocky beaches, dense forests and a world of culture for visitors to explore, Haida Gwaii is the ideal destination for tourists looking for something a little different from the Canadian vacation.
Back to nature
Haida Gwaii is sometimes referred to as "Canada's Galapagos," due to the sheer diversity of the flora and fauna that can be found on the islands. The two largest islands, Graham Island to the north and Moresby Island to the south, are the two most popular. As tourists wander through the verdant copses of cedar trees, they may be fortunate enough to see Haida totem poles situated throughout the island. Evidence of the Haida culture can be found everywhere on the island, but seeing the intricately carved totem poles depicting the deities and spirit guides of the Haida as they wander through the forests is an experience many visitors are unlikely to forget.
Environmental preservation is deeply important to the Haida, and as such, much of Haida Gwaii is covered in dense old growth rainforests, which thrive in the moisture of northern British Columbia. However, the coast of this beautiful island is no less impressive. While tourists explore the isolated rocky coves and wild beaches of Haida Gwaii, they may spot a glimpse of orcas breaching out of the North Pacific, or spy sea lions lounging on the rocks off the coast.
Cultural exploration
Of course, no visit to Haida Gwaii would be complete without a stop at the Queen Charlotte Visitors Centre. Here, guests can learn about the rich cultural heritage of the Haida, including the artistic traditions of totem pole carving, Chilkat weaving and a unique style of ornate jewelry making that is particular to the Haida. Tourists can also book kayaking tours, hiking expeditions and seaplane tours at the visitors centre.